When there are two superheroes doing battle in a new movie, that means there are no other movies coming out this weekend. While they are physically happening and will be illuminating a dark theater, all other movies will bow to its whims. This weekend the major release is DC Comics attempt to get into the Cinematic Universe game by colliding the two greatest heroes in comic book history. Check out the dominant member of our weekly theater preview and some other movies dropping in a limited release.
[divider top="no"]
Opening In Wide Release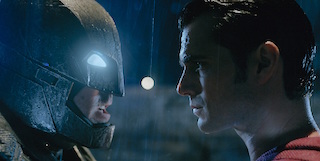 I'll let Gene, who covered this movie for our Top 10 Most Anticipated Movies of 2016, cover this one:
"DC Comics is doing their best to catch up with Marvel and establish their own cinematic universe. Despite some mixed reviews for Man of Steel, it was clear that Superman was finally back and there were things to build on. This may never reach the box office numbers of The Avengersor the fanfare of Guardians of the Galaxy, but there's no doubt it will draw massive crowds. After all, who ISN'T anticipating the first big screen collaboration between the best superhero ever and Batman?" ~Gene Gosewehr
[divider top="no"]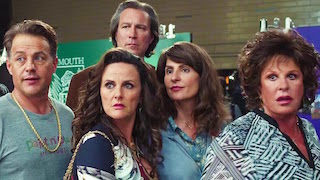 Uh…the synopsis uses the word "Greeker", which is not a word. I really don't think I need to say anything else.
Alright, I will say a little more. While I could see why this would be a studio decision—the original My Big Fat Greek Wedding was the highest grossing movie never to be #1 at the box office—it still seems extremely ill-advised. The decision to have it go up against Batman v. Superman seems to back the ill-advised nature of the whole movie. There, I have fulfilled my non-contractual obligation/life debt to Fizz to write at least fifty words about the movies. 
[divider top="no"]
Opening In Limited Release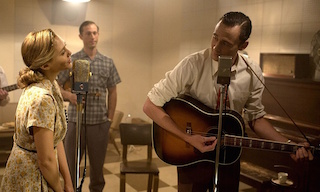 Tom Hiddleston, aka Loki, stars in a biography about the life, rise to fame, and subsequent unraveling of country legend Hank Williams Sr. It also stars fellow Marvel alum Elizabeth Olsen as Williams' wife Audrey. It will be very interesting to see if Hiddleston, an Englishman, can pass for a Southern country singer, but every indication from both audiences who have seen it and the trailer is he can do just that. The first movie about Hank Williams Sr., the movie has been getting a lot of lukewarm to negative reviews for being poorly written and directed. Hopefully, that is not the case, but make sure to use caution before checking this one out. It could be a snoozer.
[divider top="no"]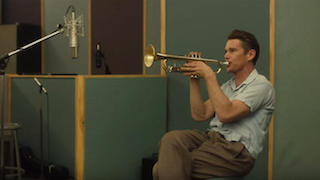 This movie is all about Ethan Hawke. Seemingly one of the busiest men in Indie film, Hawke has popped up in a ton of smaller movies since 2014's Boyhood. This time, Hawke stars in a biopic about jazz legend Chet Baker and his comeback in the late 60's. Very interesting it is up against another musical biopic and is also coming out a week before Don Cheadle's much more hyped Miles Ahead about another jazz legend, Miles Davis. If you can see this one, check it out, but it is also getting a VOD release, so you can check it out in the comfort of your own home.