Now that January is officially behind us, this February starts with some solid releases that promise to vie heavily for box office and critical supremacy. In the past couple of Februarys, we have seen surprising movies like The LEGO Movie, Kingsmen: The Secret Service and a couple smaller festival movies have success at the box office and with critics. This year, we get a bunch of movies that could fall into that category, including both wide releases coming out this weekend. Check out what is new in theaters and let us know what you are excited to see!
[divider top="no"]
Opening In Wide Release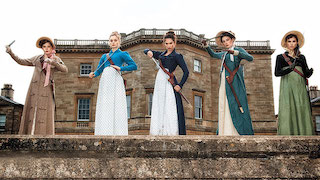 On the surface, this movie seems ridiculous and unnecessary. It also seems like a movie that should have come out in October. Regardless, there is going to be a group of movie-goers and fans who are going to love this movie. I, however, have seen the trailer twice and couldn't help but laughing at the ridiculous premise. As much as I want to cheer on a group of zombie-fighting heroines, it's hard when the action on-screen seems so silly. I'm very interested to see how this one plays in theaters, but it is more intriguing than some of the other movies that have come out this year.
Starring Lily James (Downton Abbey, Cinderella) and Lena Headley (Game of Thrones), the movie continues the tradition of Alan Rickman, Gary Oldman, and Michael Caine, to name a few, of great British actors taking insane roles in crazy movies. But as they say in British theater, you take the job no matter what. It is a time-honored tradition, and I am happy these movies get name recognition for spectacular English thespians. If you love these actors, and you love zombies and Jane Austen, then this movie is for you. I know a couple people that have already seen it and they loved it; but I am cautiously optimistic.
[divider top="no"]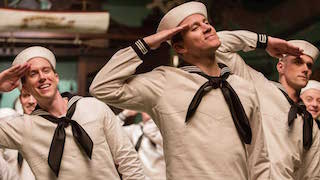 Hot on the heels of our most anticipated movies of 2016, the Coen Brothers new movie is in theaters this week. Check out our blurb on the movie as we check off the first movie on our Top 10 Most Anticipated and get excited for a movie from some of the best directors America has to offer!
[divider top="no"]