The doldrums of January can be a difficult theater-going time. While our weekly preview is not very high on most of the movies coming out this weekend, there is one limited release that promises to kick our butts and holds lots of potential. Check it out and let us know what you are excited to see this weekend!
[divider top="no"]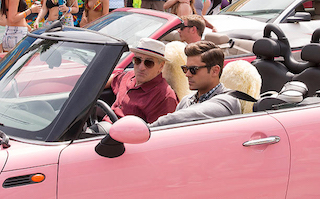 Hey, remember when Robert DeNiro got an Oscar nomination for Silver Linings Playbook and that was Hollywood's desperate cry from him to return to less crappy roles, like his role in the "Fockers" movies, and more serious roles that made him one of the greatest living actors? Well, Dirty Grandpa wants to stomp on those hopes and dreams and continue to cast DeNiro in silly comedy movies opposite Zac Efron. So, take that Academy, and take that movies going audiences.
Ok, in all seriousness, this movie does not look very good. I would be massively surprised if it does well. Not only do I blanch at the notion of DeNiro picking up a role like this, but also that manhood is associated grimy, old men. Granted, it could be a Judd Apatow-like twist of morality at the end, but sometimes the build-up to that lacks humor or taste; I'm looking at you Amy Schumer.
[divider top="no"]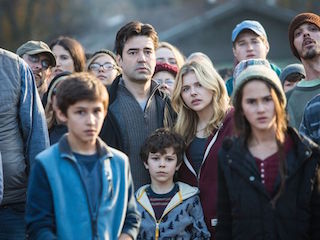 Hey, it's another YA Novel series that is looking to launch!
After the most recent Divergent series movie, Insurgent, and both The Maze Runner movies, I'm already tired of this aesthetic and the wave–pun intended–of YA novels being adapted into multiple movies. The early gripes about this film are that it is solely focused on securing a sequel and doesn't bother with exploring narrative space, which is unfortunate and sad. I wish some of these novels, which connect with thousands of teens and readers, could be adapted in a quality fashion that lives up to Harry Potter and The Hunger Games. We will eventually get better adaptations, but until then, we must suffer from this silliness on screen.
[divider top="no"]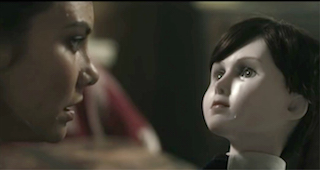 In my growing love for the horror genre, I am willing to be open to the possibility that the run-of-the-mill horror movies that come out every month might have some teeth to them. However, it is pretty obvious most of the horror movies that make their way to the theaters in January and February are pretty terrible. After seeing the trailer for The Boy, I can confidently say this is clearly one of those toothless horror movies. It borrows heavily, even in the trailer, from other horror movies and the premise is worn out and looks far from original. My take? Go to the next movie on this list if it is opening in your area.
Opening In Limited Release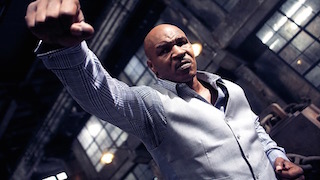 I loved the original Ip Man, and I love Donnie Yen. I am incredibly encouraged by the early buzz the third installment in the Ip Man movies is getting. Also, Mike Tyson is in the movie as the bad guy ruling an oppressed city with, get this, an iron fist. Yup, the trailer did it and I'm buying it. I love Yen's martial arts and this is one of the few movie franchises, like The Raid, from China, that delivers what it promises. Go see this movie!