In Theaters Thursday is Reel World Theology's weekly look at new movies hitting the theaters near you this weekend.  We look at all nationwide releases, as well as some select limited releases that are piquing our interest.  Add your own comments or keep the conversation going on Facebook and Twitter and tell us what movies you are looking forward to this weekend!  
---
Opening in Wide Release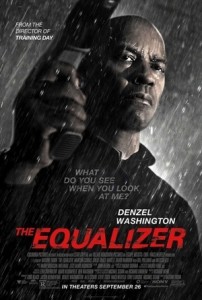 The Equalizer – The Equalizer is definitely going to be the big winner of this slate of movies.  With Denzel Washington, a favorite of dudes and gals, this will attract ticket sales and is more intriguing than other wide releases.  A regular suspense/action fare with a revenge/justice theme you would think I am intrigued, but for some reason this didn't intrigue me much but the actions scenes shown in the trailer were pretty rad.  Check this out if you like Denzel (and I am sure you do).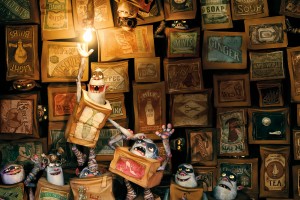 The Boxtrolls – I hadn't even heard this movie was coming out.  I have heard a lot of good things about Paranorman, a movie by the makers of the Boxtrolls, but I never got around to seeing it.  It looks like a story I have seen before and have grown tired of, but I might be wrong.  Also, none of the jokes or gags in the trailer made me laugh or get interested to see it and that can't be a good sign.  This movie may surprise and looks like it would make a good viewing if you are taking the kids to the theaters this weekend.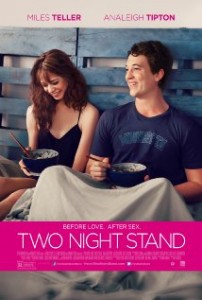 Two Night Stand  – A Rom-Com with a silly premise that is getting off to a rough start with both viewers and critics.  I honestly did not expect much, given the premise, and it really looks to be quite poor as a movie.  Analeigh Tipton is a bright young actress and had a prominent part in Warm Bodies, a RWT favorite, but it doesn't look like much.  Hey, if you like Rom-Coms, here is your fare this weekend and hopefully it is better than it looks.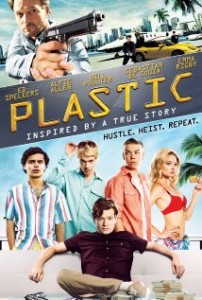 Plastic – I'm going to level with you, this does not look interesting to me.  There are few movies that get me excited with the usage of the "Inspired by a True Story" line, which is usually just a way of trying to give the movie some sort of story "street cred".  A movie about some guys that try a get rich quick scheme and then get themselves in trouble and make a pile of money or end up as fertilizer.  Sounds like a totally uninteresting version of Catch Me If You Can.
Opening in Limited Release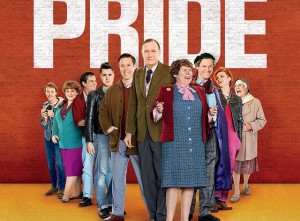 Pride – This movie looks like a ton of fun and much more worthy of the "inspired by a true story" moniker.  It looks funny, even though it seems to be overly caught up on making jokes about old grannies being so wrong about lesbians, and everyone is British!  Everyone loves the British!  It is opening to some pretty good reviews and might be a quietly successful film.  This one looks worth the watch.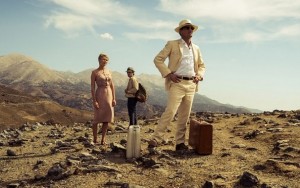 The Two Faces of January – Viggo Mortensen y'all (can I say that if I am not from the South?  I'll let y'all from Greensboro chastise me if a guy from Wisconsin can't say that).  The Viggo is a con-artist and he is on the run!  It is playing decently with critics as a period thriller and this movie actually gets me excited!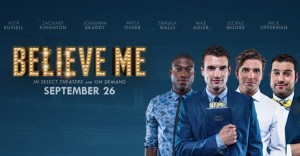 Believe Me – Now this actually looks interesting!  With guest spots by Nick Offerman and Lecrae, the movie pokes fun at Christian culture.  I would say more, but check out this article by Chris Vognar at the Dallas News, "Highland Park Trio Blends Comedy and Faith In Believe Me," for a bit more about the makers of the movie.   The trailer uses Jack White, you guys, it's got to be good, right?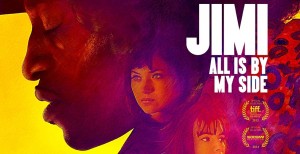 Jimi: All Is By My Side – A movie about Jimi Hendrix?  PLayed by Andre 3000?  Yes, please! (seriously, that is all I have to say…)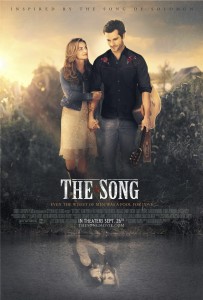 The Song – This movie is being billed as being inspired off the Song of Solomon, which piques my interest.  That interest is immediately lost with the tagline, "Even the wisest of men was a fool for love."  What the crap does that mean?  I looked up this movie and see that it is by the same production group that did Fireproof.  Ugh.  I just hope they aren't rolling out some huge church-based Bible Study or viewing parties or whatever.  Just checked the website.  Yup, they are.  Double ugh.