Is this really necessary? Do I really need to tell you what is in theaters this weekend?
No, the answer is no. But I will because I like you. But we'll keep it brief this week.
[divider top="no"]
Opening In Every Theater, Everywhere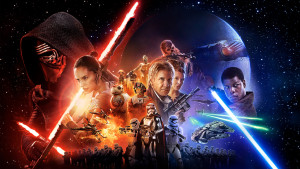 If you do not know this movie is coming out, welcome to Reel World Theology.You've obviously never been to the site before and we're so glad you are here! Thanks for stopping by. Make sure to read all of our wonderful articles and listen to the podcast.
Now go get back in line for The Force Awakens. If you're reading this, I'm already there. Pining. So much pining.
[divider top="no"]
Poor, Unfortunate Souls Fated to Open Against The Force Awakens

I honestly have no energy to talk about these movies. I'm so stoked for The Force Awakens I can barely think straight. Sooooo, let's talk about something else, shall we?
Is Boba Fett still alive? Probably not, right? According to the continuity created since 2012, his armor and reputation are a Dread Pirate Roberts situation. That's pretty cool, right? George Lucas always said no one believed he was dead, anyway. Be prepared for Boba Fett in The Force Awakens, right? A fanboy can only wish…
Oh yeah, Sisters stars Amy Poehler and Tina Fey and if you are going to see it, you might be the only person there. Heck, you might not be able to see it! One of our local theaters in town is literally playing nothing but Star Wars this weekend. Points to Marcus Appleton East!
[divider top="no"]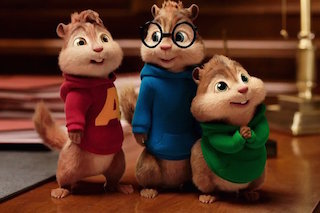 No chance. No one is going to see this movie, are they? I wouldn't be surprised if it made a million or two and that is it. The franchise has reached a tired end, and it seems fitting a resurgent juggernaut of a franchise will give it a respectable, quiet death. RIP Alvin, Simon, and Theodore.