A very Happy early Thanksgiving to you! Due to the holiday this week, it is one of the special times in the new movie calendar where new releases start hitting the theaters on Tuesday night. In anticipation of this slate of new movies, we bring you our weekly movie preview a couple days early this week.
The new movie slate is nothing to turn your nose up to with new movies from Disney/Pixar, a new Frankenstein's monster movie, and a brand new Rocky movie getting great early reviews! And don't forget a new, limited release from the recent Oscar-winning actor, Eddie Redmayne. So, if the tryptophan doesn't put you to sleep, shamble your way into a movie theater this weekend and check them out!
[divider top="no"]
Opening In Wide Release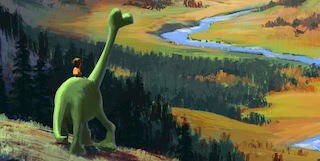 Due to some much-publicized story and production problems with this movie, originally slated to come out last year, Pixar has two movies coming out in the same year for the first time ever. However, story problems aside, if Inside Out is any indication to the quality Pixar is putting out this year, then we'd all better brace ourselves and buy stock in Kimberly-Clark, makers of Kleenex.
We know surprisingly little about the movie, but from what we know the premise is what if dinosaurs had not gone extinct and continued to exist on the Earth. We can't really trust what John Lasseter or other Disney execs has divulged about the film previously, since the movie was alleged to have been completely dismantled and rebuilt from the ground up, with only Frances McDormand's character the only one that survived the rebuilding effort. The quality of what Pixar is doing is not doubted, but it will be interesting to see, with all the changes and craziness surrounding the movie, if it can survive and be as high caliber as past and most recent outputs.
[divider top="no"]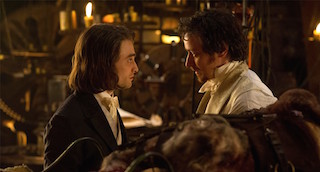 The movie is told from the perspective of Dr. Frankenstein's famous assistance, Igor, played by Daniel Radcliffe. Also starring James McAlvoy as Victor Frankenstein, the movie explores the origins of their relationship and the creation of the famous monster. The movie looks super crazy and scary, and this may be the kind of reboot we could never get if Universal was in charge–see Dracula Untold for Exhibit A. It looks massively intriguing, so if you like monster movies, or you want to see Harry Potter and Professor X team up to create/take on Frankenstein's monster, then this is the movie for you!
[divider top="no"]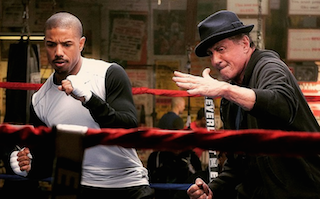 The last couple Rocky movies have been pretty underwhelming. The series devolved into a lot of cheesiness but started to recover Rocky's roots in Rocky V and the surprisingly not terrible Rocky Balboa.
Enter a re-imagined Rocky story with Stallone serving in the Mick role and mentoring the young, Rocky-like son of Rocky's friend, Apollo Creed. Throw in that the movie reunites Michael B. Jordan, who plays Creed's son Adonis, and director Ryan Coogler. They collaborated together on 2013's film festival dominating Fruitvale Station. In fact, Creed is the only movie Coogler has been working on since Fruitvale Station, and I am really eager to see his great camera work and dramatic directing handle the most popular boxing movie franchise of all-time. Very excited for this one and can't wait to check it out.
[divider top="no"]
Opening In Limited Release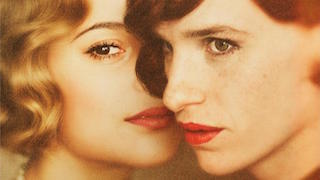 The latest movie from Eddie Redmayne and also starring a 2015 breakout star, Alicia Vikander, The Danish Girl is a story of transgender artist Lili Elbe (Redmayne) and the relationship between Elbe and Gerda Wegener (Vikander). It has been getting a lot of play in the movie media for its progressive story, but the early reviews are split. Critics are touting the movie for its performances but also docking the movie for projecting an aura of self-importance.
I have mixed feelings about this movie. It feels like the same Oscar-bait movie Redmayne did last year playing Stephen Hawking. Everyone is touting his shocking transformation, and it is frustrating to focus solely on how much and actor or actress "becomes" the historical person they are portraying. Every actor is doing this in every role they have, so it is nothing special to drool over the physical transformation and trumpet it as a virtue of the actor's performance. It should be judged by the force of the performance, the nuance, and the actual skill. In fact, some early reviews are saying Vikander gives the better performance, something a lot of people, including myself, said about Felicity Jones in The Theory of Everything.
Anyway, I could be way off base and the movie looks amazingly well done and there is no doubt about the performances. If it is in your area it is definitely worth checking it out.