It's a brand new month and the start of the final push towards the end of the year. The movies come often and with much hype during the fall and holiday season, and we're here to give you the lowdown on the new movies in your theaters this weekend. Check out a slate of excellent wide releases and an intriguing limited release. Get excited and let us know what you are going to see!
[divider top="no"]
Opening In Wide Release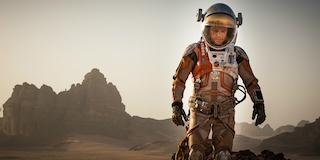 Matt Damon and Jessica Chastain in the same movie? Ridley Scott directing and a screenplay by Drew Goddard? YES. PLEASE!
We've been waiting and waiting for October to roll around for this movie and we couldn't be more excited. The story centers on astronaut Mark Watney, who is presumed dead after a storm leaves him stranded on Mars. However, he is not dead and he begins to find someway to not only survive on Mars, but survive long enough to contact Earth and be rescued. It's been affectionately called "MacGyver in Space" and, for some reason, makes it even cooler!
The movie looks great, sounds great, and boasts a strong cast and production team. We've already had some great Sci-Fi movies this year and we're hoping this can be another one to add to the list. Go see it this weekend and make sure to let us know what you thought about the movie!
[divider top="no"]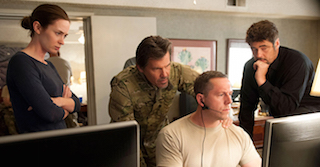 We already highlighted this when it came out in limited release, but the critical response has been so positive that it deserves a second look. One of the earliest Cannes Film Festival debut movies to secure a US release date, this is also one that people have been talking about and generating buzz for. Starring Emily Blunt, Jon Bernthal, Josh Brolin, and Benicio Del Toro; Sicario takes place in the area around the U.S.-Mexican border. The plot centers around Blunt's character as an FBI agent brought in to deal with cartels and teamed with Benicio Del Toro's character. It looks super intense and is directed by Denis Villeneuve (Incendies, Enemy, Prisoners). As intrigue and fear around the Mexican cartels continue to grow, this movie is relevant and necessary and also looks totally crazy. So excited to see it this weekend! Check it out and let us know what you thought.
[divider top="no"]
Opening In Limited RElease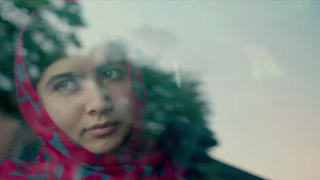 I've seen this movie pushed quite a bit in my local theaters, and the story is very intriguing. The movie looks at the events leading up to and following the Pakistani Taliban attacking a young girl, Malala Yousafzai, after she spoke out for a girls' right to learn in a Taliban controlled region. The story is clearly meant as an inspirational movie, for young girls specifically, and it should be. Malala is an accomplished and inspirational young woman. She is the youngest person ever to receive the peace prize laureate and even spoke at the U.N. regarding her experiences. A documentary definitely worth checking out this weekend if it is playing in your area.