Ho hum, just another week with nothing to talk about in new movies. Yup, I might take the week off and read a book, go fishing, or stare at the grass as it gently sways in the late spring breeze.
OR NOT BECAUSE MAD MAX IS IN THEATERS TONIGHT AND EVERYONE AND THEIR MOM IS FREAKING OUT WITH EXCITEMENT!!!!!!
Actually…your mom is a lot more excited for Pitch Perfect 2, right? If not, you have the coolest mom EVER.
[divider top="no"]
Opening In Wide Release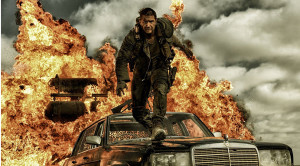 Like a broke college student with his student loan, I'm going to defer all of my excitement to Blaine Grimes' review of Mad Max: Fury Road to froth your rabid excitement over this movie! Blaine was fortunate/blessed/touched by an angel(?) to get a chance to see the movie earlier in the week. Read his review by clicking on this sentence which will take you directly to his review he wrote for our site. Do it…NOW!
Ok, did you read it? Excellent! Now, you must listen very carefully. It's time for you to put down whatever your doing. If you are in the middle of shaving leave that mess on your face and get your sorry posterior on a computer to buy tickets or in your car and driving to the theater. Mad Max is essential viewing and you must go see it.
[divider top="no"]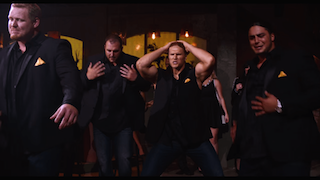 If explosions and Tom Hardy aren't your thing, then Anna Kendrick and singing will probably be right up your alley (we also cannot be friends anymore). As I said before, your/my mom is excited for this movie, and she'd love you to take her to this movie!
Bringing back the same cast as the previous smash hit, Kendrick and company also give some screen time to some of my favorite people in our lovely state of Wisconsin; Clay Matthews and the Green Bay Packers! Apparently, a group of hulking beats known as the Packers O-line and D-line loved the first movie so much that they worked their connections to end up in the movie! This will honestly bring in TONS of Wisconsin viewers and I wouldn't be surprised if many people go see it in my fine state only to see the Clay-maker and company.
The rest of you…have no excuse (totes j/k, ya'll).
[divider top="no"]
Opening In Limited Release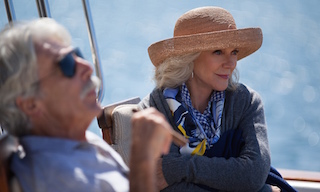 This movie, on the surface, seems to have little to highlight. However, it showed at Sundance back in January and critics and movie lovers alike heaped some pretty generous praise on this movie. It is not new, it looks to be about a coming-of-age story for the aging, and genuinely looks to be fun and engaging. If it is playing in your area I would suggest checking it out.
[divider top="no"]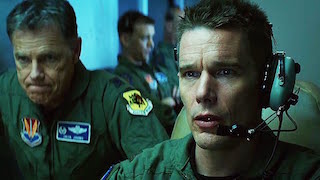 Ethan Hawke has been a bit spotty for me recently. His more serious dramatic roles in Boyhood and Before Sunset trilogy of movies were great. Predestination, which came out at the end of 2014, was okay but a bit of a miss performance-wise. Early reviews on his new movie, a man questioning the ethics of his military job as a drone pilot, have been favorable to him as the lead. The premise is disturbingly relevant and the dramatic beats from the trailer are chilling. Andrew Niccol, the director, was nominated for a Golden Lion at the Venice Film Festival, as well, and any movie that garners awards is worth checking out. See it if it is in your area this weekend.