These couple weeks leading up to the beginning of May can be categorized as, "Weekends left until Age of Ultron comes out". While I will leave you to count the weeks we have left, some of this week's new releases have intriguing possibilities, while others are left wanting. Currently, Paul Blart: Mall Cop 2 has a 0% rating on Rotten Tomatoes. If it stayed that way, it would join an elite group of truly terrible movies boasting that percentage. Let's hope it is not nearly as bad as it's initial critical run, but if it is, there are plenty of others movies with some great actors and potentially great stories. As always, let us know what you want to see this weekend and/or what you are going to see.
[divider top="no"]
OPening In Wide Release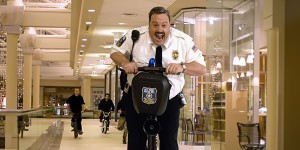 If you have gone to the theaters at all in the past couple months, you are well aware that this movie exists. It didn't matter what movie I was seeing, the theaters were playing this trailer. This is, by far, going to be the widest opening this weekend, and many will go to see this movie off the remaining fumes of goodwill that exist from the original movie. Kevin James is back in the Segway for another go as Paul Blart, only this time he is headed to Vegas. Not sure how they will work in the mall, but I'm sure they figured it out. If you're into cheap laughs and bodily function humor, I'm sure you are in for a great treat in this movie. If not, go watch 21 or 22 Jump Street again. Those are funny cop movies.
[divider top="no"]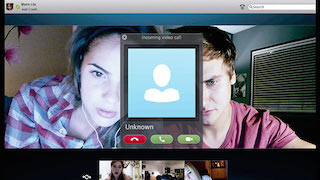 The trailer for this movie in my city hilariously played before the movie Chappie and nearly caused the monocles on a bunch of very well-dressed men and women in their 60s to drop in their popcorn. Completely unrelated to that story, this movie is getting some favorable opening reviews and could possibly be another sleeper horror film along the same lines as It Follows. It seems like essential viewing for any fan of the horror genre, so I say it is worth checking out if it interests you at all.
[divider top="no"]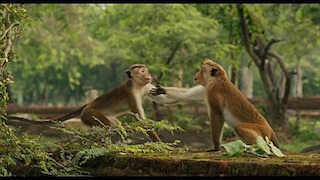 Continuing Disney's proud tradition of making live-action movies about animals, the latest from them is about one of my favorite animals; monkeys. Interestingly enough, Tina Fey is narrating this adventure of the simian kind, and it actually does not look all that bad. If you have kids, they will get an absolute kick out of being able to watch these amazing animals on screen. Disney has always captured these environments so well and with an expert eye, so you will not be disappointed there. All of these movies remotely remind me of Milo & Otis, and since that movie is awesome and always makes me cry, I usually enjoy these movies (but I don't cry…often).
[divider top="no"]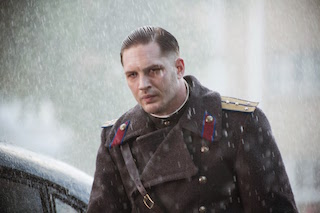 The one movie NOT opening in theaters in my city this weekend and the one I was most looking forward to. I will see this movie solely based on Tom Hardy. There is no other reason you need to give me to shell out $10 bucks (are you listening Marcus Theaters?). This movie takes place in Soviet Russia during the Stalin era and is about a disgraced soldier (Hardy) investigating the murders of 44 children in the country. It looks to be part cold war type thriller and serial killer drama ala Silence of the Lambs. To be totally forthcoming, it is NOT getting good early reviews, but that won't stop me from seeing it, because Tom Hardy.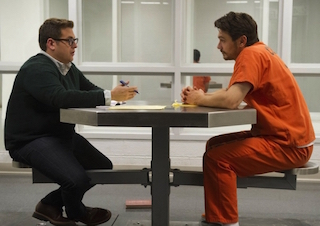 Boasting a strong cast including Jonah Hill, James Franco, and Felicity Jones, this movie is based on the memoir of Michael Finkel (Hill), a New York Times journalist caught in a potentially dangerous game of cat-and-mouse with FBI Most Wanted murderer, Christian Longo (Franco). Hill and Franco have paired well in the past and the movie looks to have some interesting elements, but early reviews are showing the movie to be a bit too convoluted and bungled of a story to keep people's attention. I am honestly interested in checking this out just for Hill and Franco, as well as Felicity Jones, who has always done well, so I might just see it this weekend. If you see it, let us know what you thought about the movie.
[divider top="no"]
Opening In Limited Release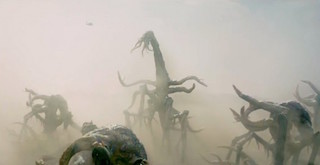 The follow-up to Gareth Edwards' 2010 debut, Monsters, this story takes place ten years after the original events of the first movie. Edwards has no direct affiliation with the project, serving as an Executive Producer. That title can mean he was either heavily involved or he wasn't involved at all or that his name is there because he came up with all the ideas for the monsters and the infected zones in his first movie. The movie itself has actually been on iTunes for quite awhile in a pre-theatrical release. I debated renting it a couple times but ultimately did not. I had heard some bad rumblings about the movie and the early reviews are not very good. From what I can tell of the small previews of the movie, Edwards' small budget, thoughtful movie has turned into a CGI fest that uses the monsters much more prominently. What I loved about Edwards' film is the sense of dread that builds as you catch small glimpses of the monsters and their carnage, only to see them fully at the end and feel somewhat sympathetic for them. The only dread I get from this movie is that it is a explosions and CGI fest that will not do well.