Seriously, there is really only one film coming out this week, but, to act in the appearance of fairness, here are all the offerings this week. I noticed Josh has been taking to making bold predictions in his "In Theaters" preamble, so I will do the same.  I say that Avenegers: Age of Ultron will not only beat, but it will blow away The Avengers opening weekend record of $207m. I'm going to say $260m opening weekend. That means that in one weekend, Age of Ultron would make more money that any X-Men film has made. Think about it. Back up the money trucks…
[divider top="no"]
OPENING IN WIDE RELEASE
Avengers: Age of Ultron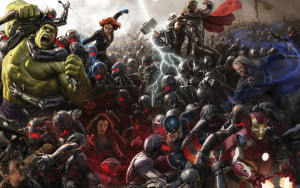 If you have somehow managed to avoid all the bits and clips and trailers for this movie, then good on you. You will be surprised and blown away by this film. Captain America, Iron Man, Hawkeye, The Hulk, Black Widow, War Machine, Thor, Scarlet Witch, Quicksilver, the Vision, a promise that the line up would be forever changed… and a quote from Joss Whedon I have been coming back to over and over again since The Avengers came out, "Don't go bigger, go deeper." Hold onto your butts.
[divider top="no"]
OPENING IN limited RELEASE
Far From The Maddening Crowd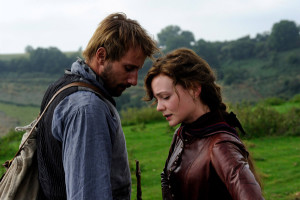 Far From the Maddening Crowd is probably the best attempt to catch the few demographics who won't be in theaters to see Avengers. Based on a classic Thomas Hardy novel, this movie gives us an independent and strong willed heroine in Bathsheba Everdene (Carrie Mulligan) who attracts a number of different suitors. Thomas Vinterberg directs this adaptation as a follow up to his well-liked, but small film, The Hunt. The premise and casting are enough to get me interested, but it will have to likely wait at least week.
[divider top="no"]
Welcome To Me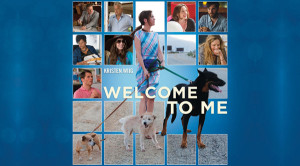 Welcome to Me is described as a very dark comedy about a woman (Kristen Wiig) with borderline personality disorder winning the lottery and starting her own talk show where she airs all her dirty laundry. So far the reviews have been incredibly positive and it also bolsters an impressive secondary cast (Wes Bentley, James Marsden, Tim Robbins, Joan Cusack, and Jennifer Jason Leigh). It may not be your normal "kick off Summer" blockbuster, but it could be well worth your time if it's in your area.