By the mercies of God, March is here! Not only is the weather starting to warm up (it's gonna be in the 40's next week here in Wisconsin!), but the movies season starts to pick up steam before we reach the glorious months of May through August! There are some really exciting movies opening this weekend, so read up on what is coming out and let us know what you are looking forward to seeing!
Opening In Wide Release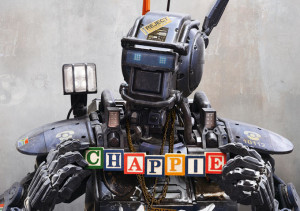 Chappie
This one barely squeaked out of my most anticipated movies of 2015. I'm really looking forward to seeing another Neill Blomkamp movie and him re-teaming with Sharlto Copley as the voice and movement of Chappie. Taking place in the near future in Johannesburg, an mechanized police force controls law and order in the city. Chappie is re-programmed to be the first robot to think and feel on its own. A seeming younger brother to District 9, this looks to be another really great look at questions of humanity, identity, and biological and robotic ethics. I am so excited about this one and you can expect a full report sometime over the weekend!
[divider top="no"]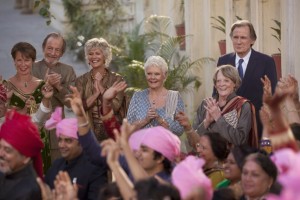 The Second Best Exotic Marigold Hotel
I had no idea this was even a follow up to another movie. Apparently, The Best Exotic Marigold Hotel, was a surprisingly well done movie when it came out in 2011. The follow up to that movie boasts the same writer (Ol Parker) and director (John Madden) so there is not a disconnect that many sequels can have. It looks to be rather charming and fun and I'm intrigued by seeing Dev Patel in TWO movies this weekend (he is in Chappie, as well). The title explains exactly what is going on in this sequel, Sonny (Dev Patel) is looking to open a second hotel and the same wonderful cast of retirees (Judy Dench, Maggie Smith, Bill Nighy) and adds the silver fox, Richard Gere. Might be a more charming and fun pick if you are not a fan of Sci-Fi, so check it out and let us know what you think!
[divider top="no"]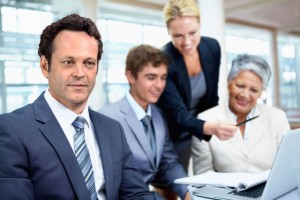 Unfinished Business
You may have seen the very clever and genius viral photo campaign this movie did with stock business photos, like the one above. While the stock photos is a stroke of absolute genius, the movie itself doesn't really look all that great. Following three small business owners (Vince Vaughan, Tom WIlkinson, Dave Franco) as they look to land the deal of a lifetime, the story is their trip to Germany to close the deal and how it goes off the rails. Some of the jokes in the trailer land a little bit, but I wasn't really all that taken with the movie. Certain comedies, however, are an acquired taste and I'm sure some out there will get a huge kick out of this movie. Let us know what you thought if you see it this weekend.
[divider top="no"]
Opening in Limited Release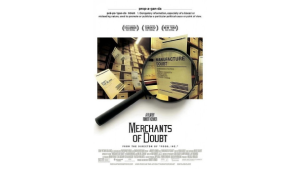 Merchants of Doubt
Ho boy is the movie bound to cause a stir! A documentary from the makers of Food Inc about the group of people hired to cast doubt about major scientific causes (global warming, DDT, etc.) is sure to ruffle some feathers. Anything that deals with science and politics in the age of social media is destined for controversy. The premise looks incredibly fascinating and is bound to be polarizing, so if you can see the movie, it will certainly be a conversation starter. It opens in select theaters in New York and LA this weekend and then releases more widely, but still in limited release, next weekend. You can go to the movie's website to find out where it is playing over the coming months.