This week brings a bit of a change with all but one of this weeks movies releasing nationwide in the theaters. Now is a time of year where you may see smaller films sneak into a wider release for distribution, but things start to gain a head of steam as we edge closer and closer to that sweet, sweet mid-Spring when the floodgates open and lots of really great movies start coming out. This week's main release is one that was supposed to be on our podcast list from last year, but was pulled from theaters and moved to February 2015. That movie is the The Wachowski's latest film, Jupiter Ascending.
OPENING IN WIDE RELEASE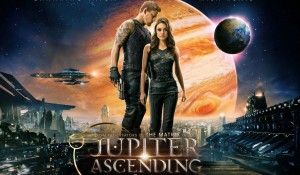 Jupiter Ascending – Continuing from above, Jupiter Ascending takes place on Earth in the future and looks like a visually interesting Sci-Fi movie. It stars Mila Kunis as Jupiter Jones, a young woman down on her luck but always dreamed of greatness. When Caine (Channing Tatum) shows up from another planet and says she is genetically next in line for an intergalactic inheritance. It also starts Eddie Redmayne, great Oscar-nominated actor, as the bad guy, Balem Abrasax. It looks to be a really cool Sci-Fi movie, however it has not been getting the greatest reviews out of the gate. I'm cautiously optimistic about this one and hopefully it will be something I like. Look for a written review on the movie dropping sometime early next week!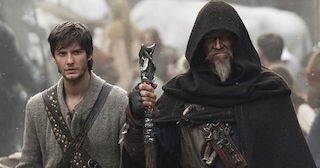 Seventh Son – Adapted from a YA novel, "The Spook's Apprentice" by Joseph Delaney, this movie stars Ben Barnes as Tom Ward, the apprentice of Spook/Ghost Fighter Master Gregory (Jeff Bridges). It also stars the great Julianne Moore as witch Mother Malkin who escapes from her prison and must be stopped by young Tom Ward. It looks interesting and has some neat looking monsters and cool fights from what has been shown, but it has been getting some early awful reviews and it reminds me too much of The Maze Runner in its desperate attempt to attract the YA audience. If you are a fan of the book, then this might be just what you want if Jupiter Ascending doesn't interest you.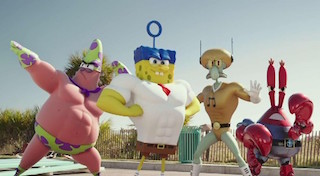 The SpongeBob Movie: Sponge Out of Water – I am highly skeptical that this will be the surprise animated hit of 2015, like The LEGO Movie was when it came out in February of last year. It looks really, really dumb, but it looks like perfect fodder for fans of SpongeBob (like my brother0in-law) or for your kids. In a month where there are not a lot of kids movies coming out, this could stand to make a bunch of money but not be very good. Let us know what you thought if you see it this weekend.
OPENING IN LIMITED RELEASE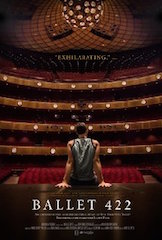 Ballet 422 – A documentary from Magnolia Pictures, the production company co-owned by Mark Cuban, have had some great documentaries as of late (Life Itself, Blackfish, Food Inc) and they continue with interesting documentaries with Ballet 422. Following the very prestigious New York Baller Company, it goes behind the scenes as a young choreographer and director puts together a whole performance. It sounds absolutely fascinating and looks like a must see for artists, dancers, musicians; really, anyone in the arts. You can check out the limited release schedule at Magnolia's website.