There is not much opening in the theaters this weekend worth seeing, so how about a picture of Chewbacca riding a giant squirrel fighting Nazis?
OPENING IN WIDE RELEASE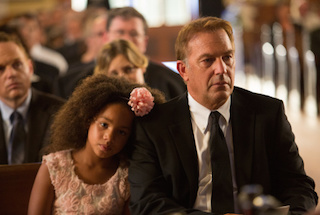 Black or White – Kevin Costner is starting to get on my nerves. Long gone are the days of goodwill leftover from JFK and Bull Durham. I recently caught up on Draft Day and could not have been more disappointed with his vanilla performance. It doesn't bode well that it looks like this movie is caught between being a culture clash comedy and some sort of father-daughter movie. Early reviews have not been kind to its tone that seems slightly obsessed with the white man's lack of understanding of black culture. I would not really suggest this movie, but it will be an easy pleaser for the casual movie goer.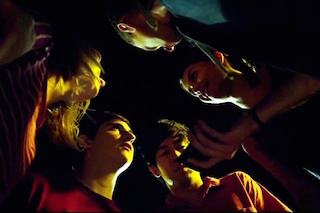 Project Almanac – Produced by MTV Films, it looks to be taking a rather serious premise (consequences and fallout of time travel) and puts a bunch of attractive, young people in the starring roles. Advertised heavily as having the backing of Michael Bay, not sure of his actual level of involvement, seems like a misstep if you want to garner points with critics and savvy film buffs (like the Reel World Theology reader/listener). I was sort of intrigued by this trailer until the some of the beats of the second act are revealed AND they give away a major portion of the setup from the first act. I don't have big expectations for this movie, which is disappointing, but I'm optimistic it could be better than I am making it out to be right now.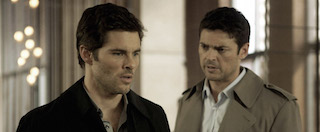 The Loft – I really don't buy into the premise of this movie, but I am more intrigued by this wide release than the others because of the trailer giving away almost nothing. Something happens and you don't find out much more than that, which is awesome and a welcome change from most trailers for movies you haven't heard of. The real pull for me is that is stars Bones (Karl Urban) from Star Trek and Cyclops (James Marsden) from the X-Men movies. I'de pay more to see Bones and Cyclops team up against intergalactic bad guys (Cyclops could make his eye beam a precision surgery laser, right?), but I will take this over that, since they aren't going to make the movie I want to.
OPENING IN LIMITED RELEASE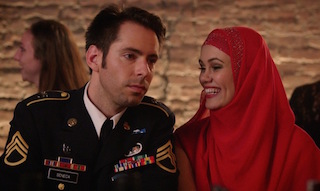 Amira & Sam – Starring Martin Starr (This is The End, Veronica Mars, Superbad) as Sam and Dina Shihabi (uh, nothing of note) as Amira, it is romance dramedy between an army vet and an Iraqi immigrant. Looks to have some charm and value, but is only in limited release and playing very exclusively. Check this one out if it is in your area.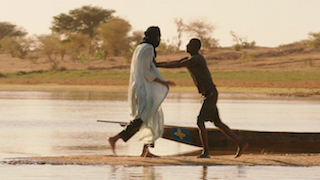 Timbuktu – Nominated at Cannes for the Palme d'Or and also up for an award at the Academy Awards, this foreign film from Mauritania has been heralded as one of the better films of 2014 that almost no one has seen. It explores the lives of cattle herders in Timbuktu as they seek to maintain their ancient way of life while integrating new technologies and peoples. In our ever increasing globalized world, the relics of the past and ancient ways are dying away, and places like this in ancient Arabia and North Africa are some of the few places left where ancient ways still are a dominant way of life. It is not coming out anywhere but large metro areas, so if you happen to be in one of those areas, get out and see this movie!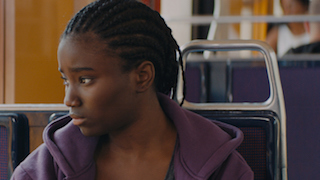 Girlhood – No, this is not the sequel to Boyhood, but it is being heralded as a very non-bias, objective character study of an African-American girl in today's world. A coming of age story that packs a punch, it looks to be quite a powerful story as well as an interesting perspective that we do not hear of enough in today's movies.  I would highly recommend this one if you can get a chance to see it.
---
Josh Crabb (@HeyItsThatJosh) is an editor, writer, and sometimes talker for Reel World Theology.  He has been married to Tina for 9 1/2 years and has four amazing children.  He is also a pastor at Appleton Gospel in Appleton, WI and church planter for the EFCA planting in Neenah, WI.