Once again, due to a major holiday falling on Thursday, here is the In Theaters Thursday a day early.  A couple movies are releasing today, so check them out if they are in your area.  The only wide release this week opens on Friday, so please excuse me if you try to see it tonight and it is not out yet.
OPENING IN WIDE RELEASE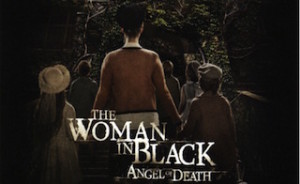 The Woman in Black 2: Angel of Death – Taking place 40 years after the events of the first movie, a group of displaced children from WWII London with Helen McCrory's character as their caretaker.  It does not look all that intriguing, however, it looks better and creepier than most of the horror making its way to theaters these days.  Also, Helen McCrory is great.  I just finished Season 2 of Peaky Blinders, and she is by far one of the best things about that series.  If this genre intrigues you and you are one of those wonderful people that have seen everything that is out in theaters right now, I would suggest this movie because of McCrory.
OPENING IN LIMITED RELEASE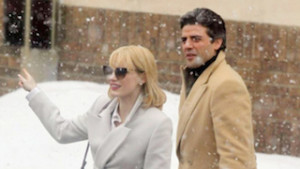 A Most Violent Year – Opening 12/31/14 – Taking place in 1981, an immigrant (Oscar Isaac) is fighting to protect his family and his business in one of the most violent years of New York City's history.  This is one of the movies I have been anticipating the most for a couple different reasons.  Oscar Isaac is getting a lot of buzz for his performance and I really want to educate myself on him more thoroughly before Star Wars: The Force Awakens comes out, where he plays a major role as Poe Dameron.  Also, David Oyelowo is a major supporting actor in this movie and he plays Martin Luther King Jr. in the movie Selma, which I will be reviewing in early January.  It looks like I won't get a chance to see this movie before Selma, but I sure I hope I get to see this one before Star Wars.
Leviathan – Opening 12/31/14 – Another film I can't wait to get a chance to see, in whatever form that might be.  The movie is a Russian film, a major winner at the Cannes Film Festival, the Russian entry for the Academy Awards for best foreign film, and it made the nine film short list for the Academy.  A modern re-working of the Book of Job, it is a story about love, tragedy, and also deals with a lot of contemporary issues the themes of Job address.  It sounds absolutely fascinating and surely one that you should see if it is playing in your area.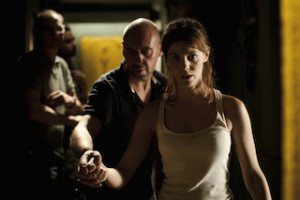 [REC] 4: Apocalypse – Did you know that this movie is the fourth in a series of "[REC]" movies?  Neither did I.  It is a Spanish horror found footage film series that has broken from the found footage medium for this fourth installment.  It is not opening in very wide release but if you can see it, since it is not found footage, it might be better than some of the previous installments that have not rated so well since the first one.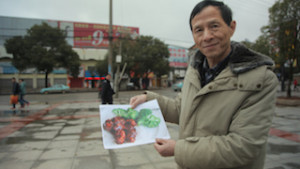 The Search for General Tso – When I saw the title for this movie, I was like, "The Chinese restaurant General Tso?"  Sure enough, that is exactly what this is about.  It is a documentary about American Chinese cuisine and is done through the history of the very famous General Tso chicken.  It sounds really great and as a lover of Chinese food if I can see this one I will go and see it.
---
Josh Crabb (@HeyItsThatJosh) is an editor, writer, and sometimes talker for Reel World Theology.  Every Thursday he writes about what movies are coming out in theaters and goes to the grocery store to buy chips.  The article is for you, the chips are nacho chips (high fives for 2nd grade jokes!).