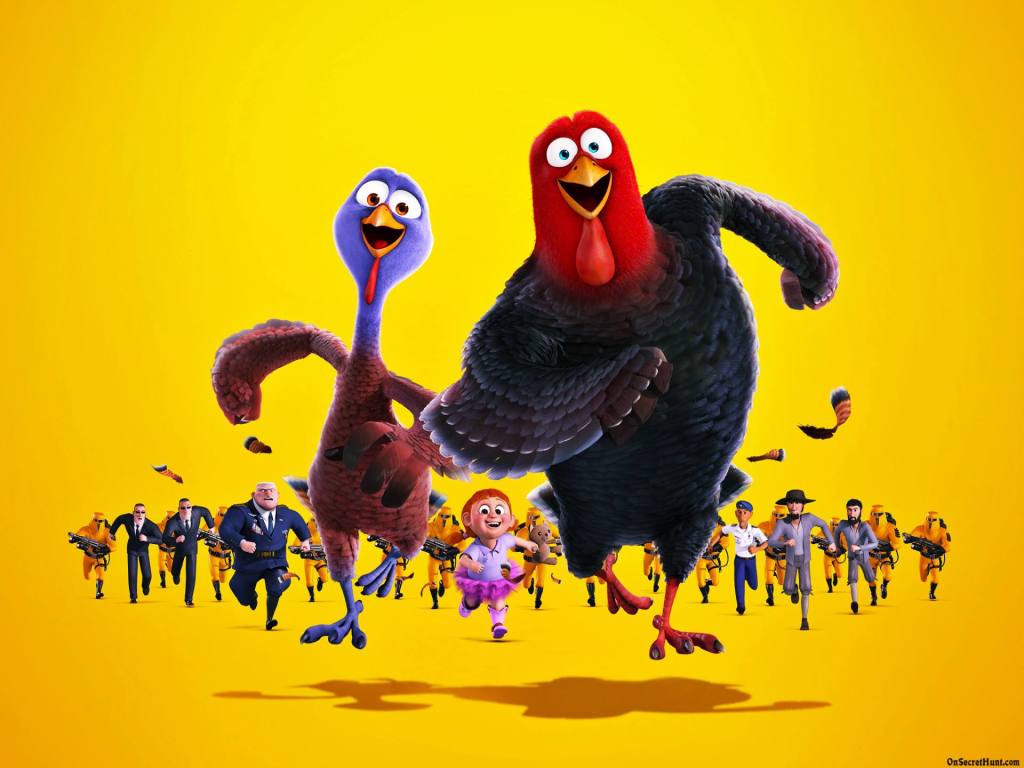 In Theaters Thursday is Reel World Theology's weekly look at new movies hitting the theaters near you this weekend.  We look at all nationwide releases, as well as some select limited releases that are piquing our interest.  Add your own comments or keep the conversation going on Facebook and Twitter and tell us what movies you are looking forward to this weekend!
---
Happy Thanksgiving everyone!  It's a big movie-going weekend, so make sure to run, not walk, to your local theater.  After your done ingesting pounds of turkey meat, mashed potatoes, cranberry sauce, yams, stuffing, etc., let Reel World Theology prime you for the selection of movies to see this weekend.
OPENING IN WIDE RELEASE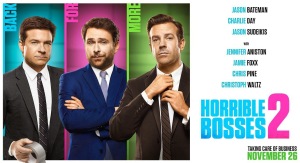 Horrible Bosses 2 – As I mentioned in Tuesday's Top 5, I haven't seen Horrible Bosses, but honestly, Horrible Bosses 2 looks like it's title suggests.  Starring Jason Bateman, Jason Sudeikis, and Charlie Day, it follows the three previous stars of Horrible Bosses as they look to launch their own product and start their own business.  When that idea is stolen from them by one of their investors (Christopher Waltz and Chris Pine) they concoct a scheme to kidnap one of the investors in order to raise enough money to launch the product on their own.  It seems to be a very tragic repeat of the first movie, with a couple more zany characters thrown in, and some of the jokes in the trailer aren't really even that funny, which is not a good sign.  However, Jason Bateman is great and Chris Pine looks to be playing a similar character to the one he played in Stretch, so it could surprise.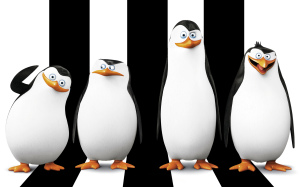 Penguins of Madagascar – Taking one of the funnier elements from the Madagascar movies and spinning it off into its own movie (granted, they have a TV show, as well), the Penguins of Madagascar return to the big screen.  I really have enjoyed these Penguins in the Madagascar movies and TV Show, but I'm not really sure the transfer to a full-length movie as the principal characters will make much sense.  From the couple different trailers I have seen, there looks to be some funny moments, but it pales in comparison to Big Hero 6, a movie you can take your kids to right now.  However, if you have seen Big Hero 6 and are out with family this weekend, see this movie and let us know what you thought.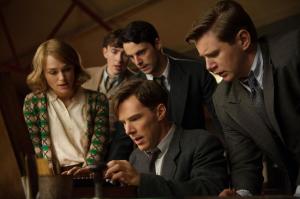 The Imitation Game – Recently featured in TIME magazine and surrounded by lots of controversy due to the controversial nature the film handles Alan Turing's sexuality, The Imitation Game is not short on buzz and conversation.  This movie is based on the true story of Alan Turing and his colleagues efforts to crack the uber-sophisticated German communication code, Enigma.  What they manage to come up with is the prototype for what most computers would be based on (his invention is known as the Universal Turing machine).  The major draw for this movie is going to be some of the controversy, as well as Benedict Cumberbatch (Sherlock, Atonement, Star Trek: Into Darkness) as Alan Turing and Keira Knightley (Pride & Prejudice, Pirates of the Caribbean) as Joan Clarke, a part of Turing's team.  I would highly recommend seeing this movie, as it has major Oscar potential, and looks like a great story.  It's critical rating at this point has taken a bit of a hit due to the British press kind of hating it, but I think it will debut this weekend to great reviews.
OPENING IN LIMITED RELEASE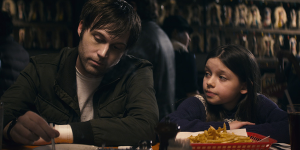 Before I Disappear – Starring, written, and directed by Shawn Christensen, Before I Disappear is an expansion of his short film, "Curfew", which won the Academy-award for best short film in 2012.  Expanding on the ideas in Curfew, Richie (Shawn Christensen) is called by his estranged sister to take care of his 9-year-old niece, Sophia (Fatima Ptacek).  It looks quite entertaining and for any of you that happened to see Curfew in anticipation of the 2012 Oscars, it would be well worth your time to see the full-length expansion of this story. Check it out if it is in your area.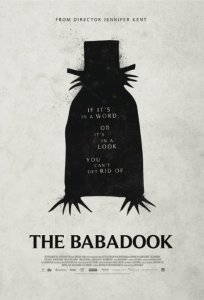 The Babadook – I've heard a lot of good things about this movie and I actually want to see this and that is saying a lot coming from someone who really doesn't enjoy or like watching horror movies.  It swept the horror genre at Fantastic Fest this year and I have seen some good reviews of the movie on Letterboxd from sources I trust.  It looks incredibly intense and scary, but also looks really interesting and has a different feel than most of the terrible horror that has come out.  AND it is not found footage, which is really refreshing since horror has been riding that dead horse for quite a while.  Also, it is directed by Jennifer Kent, best known for her 2005 short film, Monster, and it is genuinely refreshing to see such a strong, critically lauded, debut.  I don't say this very often about horror movies so consider it a red letter day, but go see this movie if it is in your area.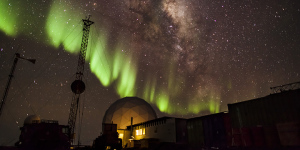 Antarctica: A Year on Ice – A documentary not opening very widely, only in some major cities, but looks incredibly intriguing.  It was filmed over 10 years and documents the workers who keep different stations running on the continent of Antarctica.  The real draw of this movie, from one view of the trailer, is the stunning visuals and never before seen looks at an Antarctic winter.  I got goosebumps seeing some of the photographs and videos from the documentary (you can see one of them in a still from this movie on the post) and I can't imagine how awesome they would look on the big screen.  Very, very cool and definitely worth seeing if you can get out to see it.
---
Jo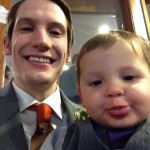 sh Crabb is an editor at Reel World Theology, as well as sometimes contributor to the Reel World Theology podcast.  You can connect with him on Facebook, Twitter, or on Letterboxd.