In Theaters Thursday is Reel World Theology's weekly look at new movies hitting the theaters near you this weekend.  We look at all nationwide releases, as well as some select limited releases that are piquing our interest.  Add your own comments or keep the conversation going on Facebook and Twitter and tell us what movies you are looking forward to this weekend!
---
OPENING IN WIDE RELEASE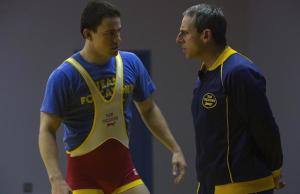 Foxcatcher – The word on the street (and by street I mean the internets) is that Foxcatcher is one incredible movie.  It is based on the true story of millionaire John Dupont and his investment in training the US Olympic Wrestling team for the 1988 Seoul Olympics, which includes famous gold-winning wrestlers Mark and Dave Schultz.  Dupont, played by Steve Carell, develops a bond and interest in Mark as Mark tries to get out from under the shadow of his more famous brother, Dave.  The movie has been called dark and extremely heavy and Carrel is receiving a lot of buzz for the Oscars.  The trailer is really intense and looks to be quite an unsettling and tense movie.  I'm really excited to see this because of Carell and the likelihood he could turn a Robin Williams-esque transformation from a successful comedian to a successful dramatic actor.  Check out this movie this weekend!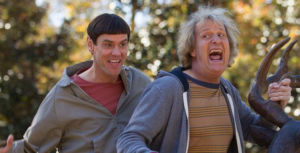 Dumb and Dumber To – I saw the trailer for the sequel to the much love Dumb and Dumber movie and I like it, I like it a lot.  I approach this movie with a healthy mix of anticipation and complete dread.  Like the news that they are making a Toy Story 4, when you have something so iconic and so ingrained in popular culture, to mess with that is a harrowing and potentially legacy muddling experience.  I carry a lot more optimism with something like Star Wars: The Force Awakens, but not so much with something like comedy, which can be a much more volatile and subject to the tastes and talking points of the culture.  Dumb and Dumber has held up well for avoiding being stuck in a certain time period, and from what I get of the trailer for Dumb and Dumber To I don't see it making some of the mistakes sequels can make.  We'll see, but my optimism might be taking over.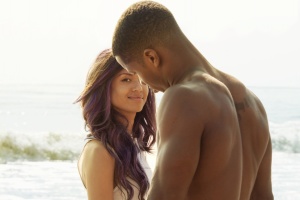 Beyond the Lights – This movie has been getting a lot of trailer views and some buzz, and I wasn't really sure why.  I see why, the trailer is pretty compelling, as far as trailers go (even though it's a little tasteless) and the movie is written and directed by Gina Prince-Bythewood, who wrote Love & Basketball and The Secret Life of Bees, both of which were well written and compelling stories.  Prince-Bythewood is back after a 6 year absence from the big screen with this movie.  It has not been getting the best viewer reviews, but critics have been generally positive.  Worth checking out if you liked some of her other movies and you want a romantic drama for your weekend viewing.
OPENING IN LIMITED RELEASE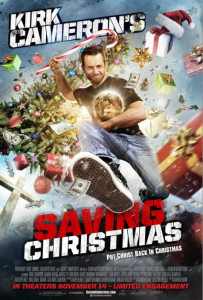 Saving Christmas – *sigh* I GUESS, that I have to have an opinion on this movie.  From what I have seen of this movie, I am not encouraged. Cameron drags out the tired, "War on Christmas", trope that has pervaded conservative circles for  so long.  He takes aim at not only those who want to take the Christ out of Christmas, but even those bah-humbug types that say celebrating Christmas is not in the Bible and it has pagan roots (*spoiler alert* it does).  I can't even.  I'm not going to rant here.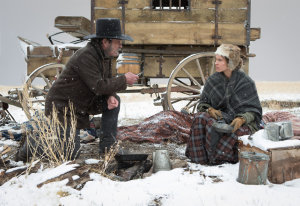 The Homesman – Man!  Why had I not heard of this movie almost at all? Tommy Lee Jones and Hillary Swank, both Oscar winners, star in this movie about an old Western type man who helps Hillary Swank's character help a group of three women driven mad by pioneer life back to the more civilized and safer coast.  The trailer was pretty strong and John Lithgow is playing a priest, again, but I don't think he will have a stick up his butt and stop all the old-timey pioneers from cutting loose.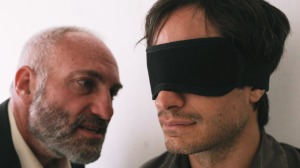 Rosewater – Now here is probably the MOST interesting of the bunch of limited releases.  Rosewater, following the story of Iranian-Canadian journalist Maziar Bahari and his detention for coverage of the 2009 Iranian elections.  It is an incredibly harrowing story that uncovers many of the injustices of the current Iranian government and his terrible experiences being detained for 118 days.  The equally big story of this movie is that it is also the directorial debut of Jon Stewart.  Yes, THAT Jon Stewart.  It has been getting mostly positive reviews and if political intrigue and current events interest you, this is definitely the movie for you.  I sense this being a Netflix Your Weekend feature in the future of Reel World Theology.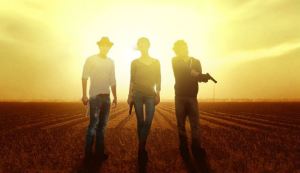 Bad Turn Worse – This last one for this week is rather intriguing.  Not necessarily for the movie itself, which is a thriller that has been reviewed as being a bit predictable and cliché, but for the group of young actors in some of their first major roles.  Jeremy Allen White (Shameless, Movie 43) stars, as well as Logan Huffman (V and Lymelife) and Mackenzie Davis (What If and That Awkward Moment), and this is a young, intriguing cast that could be a bunch of up and coming actors.  Exciting if you want to see them in some their first major roles on the big screen.
---
Jo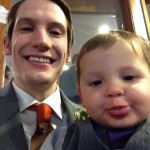 sh Crabb is an editor at Reel World Theology, as well as sometimes contributor to the Reel World Theology podcast.  You can connect with him on Facebook, Twitter, or on Letterboxd.