In Theaters Thursday is Reel World Theology's weekly look at new movies hitting the theaters near you this weekend.  We look at all nationwide releases, as well as some select limited releases that are piquing our interest.  Add your own comments or keep the conversation going on Facebook and Twitter and tell us what movies you are looking forward to this weekend!
---
OPENING IN WIDE RELEASE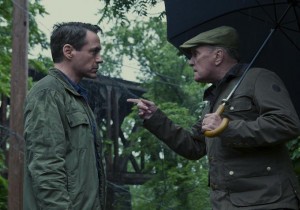 The Judge – Initial buzz about this movie seemed pretty strong.  Just like "This is Where I Leave You", it had a bevy of big stars and the personal backing of Iron Man himself.  Robert Downey Jr. really stumped for this movie and its early critical buzz has given him and his co-star, Robert Duvall, strong reviews but the overall consensus has been widely not positive.  I found the trailer interesting and I really like Duvall and another supporting actor, Vincent D'Onofrio, so I am a bit surprised by the early critics take.  I would still say this movie is worth going to see, despite what has been said already, because of a strong cast of stars and for Robert Downey Jr.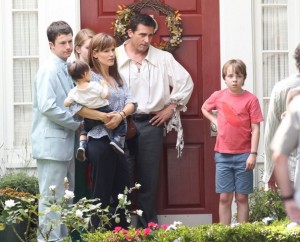 Alexander and The Terrible, Horrible, No Good, Very Bad Day – Starring Steve Carell and Jennifer Garner, the kid-friendly pick is a movie based on the children's book of the same name.  Most of the time movies like this will either do pretty well (Where The Wild Things Are) or it goes terribly wrong (How the Grinch Stole Christmas, Alice in Wonderland (2010)).  This is a movie for the kids and the trailer looks filled with the laughs kids are looking for, mainly absurd situations and physical humor involving kangaroos.  Carell will be a huge draw for this movie (it would sucker me in) and the kids draw should give it a strong opening, however I don't see this being a very good movie, even for a slapstick comedy.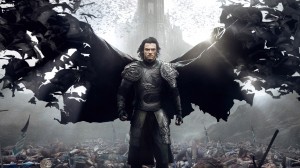 Dracula Untold – When you think of Dracula, you think of Bela Lugosi, Bram Stoker, coffins, and blahs.  I personally think of Count Blah from the underrated and short-lived Seth Green TV show, Greg the Bunny.  However, few are aware of the real life inspiration for Stoker's Dracula, the crazy and probably mostly exaggerated stories of the 15th century Romanian ruler, Vlad the Impaler.  Loosely based on this origin story comes Dracula Untold.  Apparently at even a very trim 92 minutes, the movie has been labelled by early critics as boring.  It is NOT a good sign when you movie is an hour and half and is considered boring.  Go watch Greg the Bunny instead.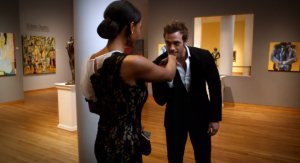 Addicted – I have to include this because it is opening in wide release, but I can't stand these kind of movies.  It really looks like a Romance Novel turned into a movie, and what do you know, that's JUST WHAT IT IS!  I find it bizarre that a movie based on an erotic novel by an author who was recently convicted of tax fraud has any appeal.  Wait, let me check, yup, no interest.  Now on to better things.
OPENING IN LIMITED RELEASE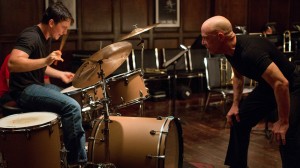 Whiplash – You. Guys. This weeks limited releases should blitz the wide releases and steal their theaters.  There is a whole slate of indie movies being released this week.  The cream of the crop is Whiplash, the Audience and Grand Jury winner at the 2014 Sundance Film Festival.  Starring Miles Teller, Mr. Fantastic in the upcoming Fantastic Four re-boot, and J.K. Simmons, everyone's favorite and only J. Jonah Jameson, this looks like a real winner of a movie!  I want to see this one so bad but I doubt it is playing in the Fox Valley, where I live.  It's up to you, fine readers, to tell me how it was until I can get it on VOD or something.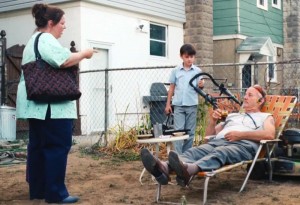 St. Vincent – We've been hearing about his movie for awhile due to the involvement of Bill Murray, the people's comedian.  Bill Murray's character takes a boy under his wing and hilarity ensues.  A major jibe at this movie is that the premise sounds familiar to another Bill Murray classic, Rushmore.  My response is, "Yes, please and more, please."  This one looks hilarious and if you are a fan of Bill Murray, and even Melissa McCarthy as the mom of Murray's pupil, then it is a go for seeing this.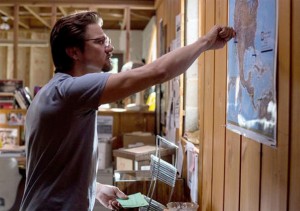 Kill the Messenger – Another movie coming out to mostly positive reviews is the new Michael Cuesta (Homeland Executive Producer) movie starring Jeremy Renner aka Hawkeye.  This was one of the more intriguing trailers I watched and the prospect of drugs, the US government, conspiracies, and based on a book that is the true story of Gary Webb's investigation of the aforementioned government conspiracy to arm Nicaraguan rebels and import cocaine.  I like Jeremy Renner, and desperately want him to get more roles like this, so I am hoping this does well and that I get to see it.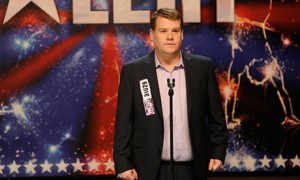 One Chance – One look at the synopsis tells you what this movies is based on.  "The true story of Paul Potts, a shy, bullied shop assistant by day and an amateur opera singer by night who became a phenomenon after being chosen for — and ultimately winning — 'Britain's Got Talent'."  I really don't have much to say.  It has not opened to strong reviews and seems formulaic and not that interesting.  Of course, people said that about The Equalizer and Fizz liked it.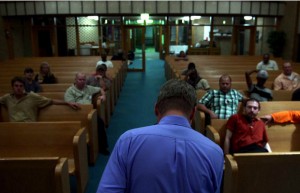 The Overnighters – This looks so awesome!  A documentary film about the workers that moved to Wiliston, North Dakota for the oil boom in that city.  It focuses mostly on a local pastor ministering to the needs of these people amid the problems and personal demons these workers brought with them.  I remember hearing so much about these modern day boom towns in North Dakota and in Canada, and it makes sense this documentary would be what one critic called, "a modern day Grapes of Wrath."  If you can get your hands on this movie, it is going to be well worth it.