For this weekend's look at new movies, we're going back in time for a follow-up to the surprisingly funny and clever Hot Tub Time Machine. There is Disney's first release of 2015 in an impressive slate of movies (Strange Magic doesn't count) and we march on through the slow month of February.
OPENING IN WIDE RELEASE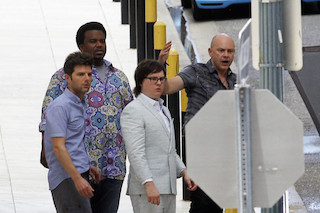 When you go back in time in the first movie, where does one naturally go in the second movie? To the future, of course. 2015 seems like the perfect year to have a future-set time travel movie take place, given the match to Back to the Future's timeline of 2015. This is the follow-up to the surprise comedy hit and it looks to be just as ridiculous and irreverent as the first. In a week with not a lot coming out, this could potentially be very successful.
[divider top="no"]
Pandering solely to the tweens and teenage crowd (they can actually watch Ken Jeong in a movie for once), The DUFF is about a girl who has always been the Designated, Ugly, Fat Friend. Some of the moments of the trailer were genuinely kind of funny (dressing up as Bosley instead of being the third angel made me chuckle) but it honestly looks to be a razor-thin and shallow plot with an obvious character arc.
[divider top="no"]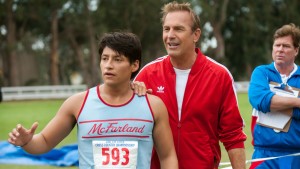 The first release from Disney this year, in a rather long slate of highly anticipated films, it focuses on a gym teacher (Kevin Costner) who aims to start a cross-country team. A film with many of the main student-athletes being Latino and Mexican-American, it looks to be a great film that tells the story of 1st and 2nd generation immigrants. I'm more excited for this film from that angle than my initial lack of excitement because of Costner being in it (sorry Costner fans). It looks to be a feel good movie with a really distinct and unique angle and that may be enough to draw me out to the theater to see it this weekend.
[divider top="no"]
OPENING IN LIMITED RELEASE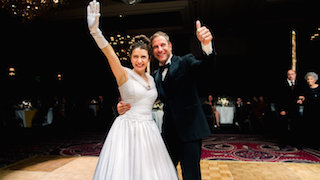 A nominee for the Best Foreign Language Film Oscar, Wild Tales is Argentinian director Damian Szifron's six part tale of "apocalyptic revenge". It looks to be an incredibly thought-provoking and skillful movie, and if it is opening in your area, check it out this weekend before the Oscars this Sunday. At least you will be one of the few and proud to get a chance to see some of these foreign films before they get released on DVD or iTunes.