A big slate of new movies for this weekend, most of which are wide releases. Big name stars, big name sequels, and a controversial director highlight what you could be seeing this weekend. Take a look and make sure to let us know what you are excited to see this weekend!
[divider top="no"]
Opening In Wide Release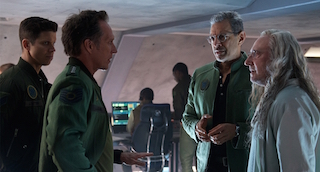 The only way you haven't heard about this movie is if you are living under a rock. The follow up to Roland Emmerich's 1996 blockbuster smash, it takes places 20 years in the future. Having adapted the technology from the destroyed alien ships, Earth has spent the past two decades preparing for the inevitable return of the alien invaders. The movie includes returning stars Jeff Goldblum, Bill Pullman, and, oddly enough, Brent Spiner as Dr. Okun. A new group of younger stars; Jessie T. Usher and Maika Monroe, play the children seen in the original; Dylan Hiller and Patricia Whitmore. It also is headlined by Liam Hemsworth as a crack fighter pilot, aka the new Will Smith. The movie has gotten middling reviews from the few critics who have seen it–it has been notoriously withheld from most critics–but is sure to be a ton of fun and totally crazy. Let's hope for the latter more than the former.
[divider top="no"]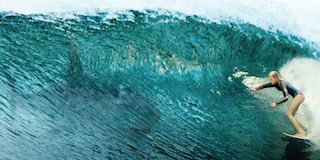 David Ehrlich, a reviewer for Rolling Stone and IndieWire and one of my favorite critics, has said this is the best shark movie since Jaws. It stars Blake Lively as the sole major character. Her character, Nancy, goes surfing on a secluded beach only to discover it is secluded for a reason. After narrowly escaping being eaten by a great white shark, she finds herself stranded on a rock 200 yards from shore in a battle for survival against said great white shark. It is being billed as incredibly tense, scary, and living up to the early hype. This will definitely be a movie to see this weekend!
[divider top="no"]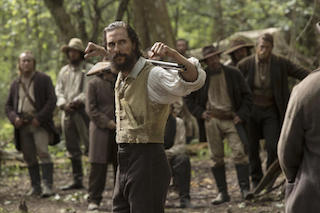 Uh oh! Early reviews from both critics and audiences are showing McConaughey's new movie isn't doing so hot. Relating the story of Newt Knight, a poor farmer from rural Mississippi who led a rebellion against the Confederacy, the story is a fascinating one. His rebellion led to Jones County, Mississippi setting up their own free state apart from the Confederacy, a rebellion within a rebellion, and even fought to maintain independence after the Civil War ended. A lot of people fear the movie will major too heavily on McCounaughey's Knight coming across as a "white savior" figure, but it sounds like early indications point to the moving being very wooden but also not able to live up to its ambition. We'll find out this weekend and will have a forthcoming review next week.
[divider top="no"]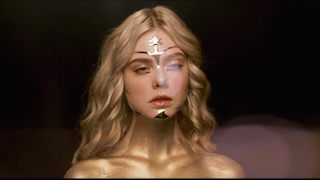 Nicolas Winding Refn. A goofy name for a controversial director. Some people love him, others can't stand him. Even his most acclaimed work, Drive, has its vehement detractors and equally vocal enthusiasts. Whatever your take on the director, his movies are sure to be interesting and controversial. It is no exception with an odd, bloody, and crazy work like The Neon Demon. An exploration, of sorts, of beauty and Hollywood culture, the movie stars Elle Fanning as a young model being slowly devoured by a group of beauty-obsessed women bent on taking what she has. Again, sure to be divisive, it is opening very widely for such an artistic film, and I can already tell you who of my friends will like and who will hate it. See it for yourself and let us know what you thought of the movie.
[divider top="no"]
Opening In Limited Release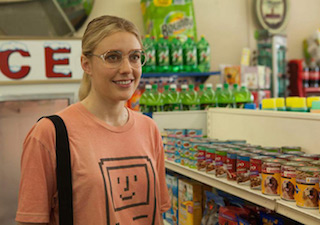 Greta Gerwig has become a favorite of mine. She is charming, funny, and one of the better actresses out there. Recently, we've seen her in a couple different movies without frequent collaborator Noah Baumbach, and this one finds her in still in a very "indie film" role with director Todd Solondz and co-starring with Danny Devito. It's a movie about a dachshund, aka Wiener-Dog, who passes from owner to owner who are all strange and dysfunctional. It was a Sundance selection that did not win any awards but was fairly well received. It is coming to your area, check it out, Gerwig will make it worth it.
[divider top="no"]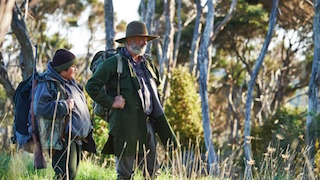 Okay, this is the one I am most looking forward to this weekend. A film by director Taika Waititi, director of last year's hilarious What We Do In The Shadows, as well as Eagle vs Shark, this movie is a bit more serious than some of his other films. I don't know much about the movie itself beyond the short synopsis, "A national manhunt is ordered for a rebellious kid and his foster uncle who go missing in the wild New Zealand bush," but I have heard wonderful praise heaped on the film after its debut at Sundance and that it won the Audience Award at the Wisconsin Film Festival, which I took part in, but did not get to see at the festival. I have loved Waititi's other films, so I am positive I am going to love this one and that you will, too. Make sure, if it is playing in your area, to check it out.