While this weekend has two really great wide releases, the limited releases are two very weird movies. Check those out at your own risk, but laugh and have fun with a new Pixar movie and a Kevin Hart/Dwayne Johnson comedy. Seriously, those two limited releases are super odd.
[divider top="no"]
Opening In Wide Release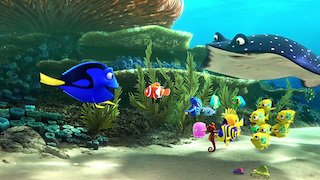 We've had a podcast on Finding Nemo from Blaine and Griffin, and now we have Pixar's latest finally making its way to theaters. We've been looking forward to this one for awhile. It made our list of the Top 10 Most Anticipated Movies of 2016 and I will let Gene take us home on this movie:
"Pixar has excelled with allowing lots of time between sequels in the past (Toy Story 2 and 3), and Inside Out was a terrific return to form last year. Dory was an instant Pixar favorite after just her first scene in Finding Nemo. With Andrew Stanton back at the helm and a host of new voice actors (Eugene Levy, Ed O'Neil, Diane Keaton) joining the party, it will be hard to mess this up" ~Gene Gosewehr
[divider top="no"]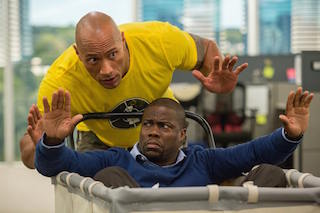 Two of the funniest guys working in movies right now, Kevin Hart and Dwayne Johnson team up for this action/comedy. Johnson is hilarious and always needs to be in more movies. Hart's work, well, I can take it or leave it most of the time. However, the two of them together is going to be great. While it is sure to get reviews all across the spectrum, the movie is rated PG-13 and will clearly draw the teenage crowd. Expect this one to do quite well in the theaters.
[divider top="no"]
Opening In Limited Release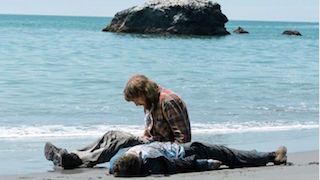 When I was waiting in line to buy my ticket to see The Lobster, the Marcus Theaters employee working the box office was explaining the movie to a little old lady buying a ticket to the same movie as me. "Now, this movie is funny, but it is super weird. I want to make sure you are prepared." When I bought my ticket we laughed about it and he said he was warning people since it was not a "normal" movie in Appleton, Wisconsin.
I can only imagine what he might be saying if Swiss Army Man makes its way to Appleton theaters. Starring Paul Dano as Hank, a man stranded in the wilderness, and Daniel Radcliffe as Manny, a dead body, they go on a surreal adventure to return Hank home. The movie has been incredibly polarizing. Some say it is brilliant. Others call it juvenile, stupid, and crass. Either way, it is sure to be interesting and just as weird as the other limited release opening this weekend. If you don't believe me, keep reading.
[divider top="no"]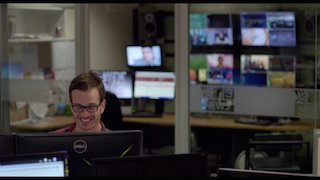 Journalist Justin Farrier was doing some research online when he stumbled upon an odd post on the internet. What he originally thought would be a funny story about some guys tickling each other on the internet takes a dark turn into the world of competitive tickling videos. Yeah, you heard that right. What started out as a mere lark for Farrier turns into lawsuits, heated resistance to interviewing people involved with the subculture, and one totally messed up and crazy documentary. You have got to see this to believe it. It is getting very positive reviews for its investigative bent, possible hoax-y nature, and shedding a light on abuse of power and how wealth can insulate you from criminal prosecution. If this is in your area, it could be well worth your time.