Another video game movie??? Yes, that's right, another one! We've already gotten Ratchet & Clank, and both Duncan Jones' Warcraft, as well as Justin Kurzel's Michael Fassbender and Marion Cotillard starring Assassin's Creed, has Reel World writer Mark Wingerter changing his trousers. While the latter two are aimed at a more adult audience, this weekend's Angry Birds movie has its sight set on the generation of children who have grown up tossing multi-colored birds into green, egg-stealing pigs. And while this is the major release of this weekend, there are plenty of other movies coming out, including the sequel to Neighbors and some very exciting limited releases. Check out the full preview and let us know what you are excited to see!
[divider top="no"]
Opening In Wide Release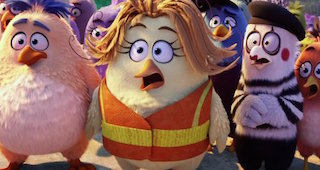 Alright, I'll admit it, I'm kinda excited for this movie. My wife cannot get over the Mime Bird's hilarious exclamation, "Oh my gosh," and there is a really great voice cast. What gives me pause is how true to the game it seems to be going. Launching birds at a castle and having them have the same powers. I guess it might get kids excited, but I can only think it will be eye-rollingly bad for any adult paying more than half attention. This could potentially be the Minions of 2016. Your kids will love it, and you will have to everything in your power to make sure they don't want to watch every time they get in the car for a summer trip. Good luck to you, parents.
[divider top="no"]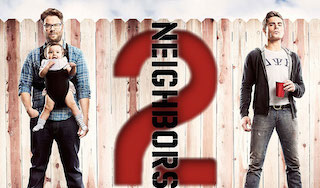 The follow up to 2014's Neighbors, early reviews have been mixed about the film. David Ehrlich, one of my favorite film critics at IndieWire, loved it. Other critics thought it was nothing special. What seems to be the consistent theme in reviews is how Seth Rogen and Zac Efron are hilarious, but it lacks some of the genuine cleverness of the first film and resorts to more tired, crude jokes to garner laughs. Personally, I have been all over the board with Seth Rogen helmed comedies. I've generally liked him in smaller roles in Judd Apatow films, but when he has ventured outside of Apatow's films he can be hit or miss. If you love some of Rogen's work, this might be worth checking out. If not, I would suggest checking out the next movie opening in wide release this weekend!
[divider top="no"]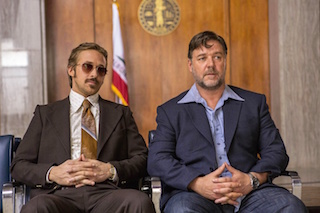 Ryan Gosling and Russell Crowe star in the comedy crime movie about two private detectives investigating the murder of a former porn star. What they uncover is the mob trying to muscle its way into LA and eliminating everyone involved in investigating the case. Crowe and Gosling become unwitting targets and leads them down a path neither of them agreed to go. The trailer for this movie looks absolutely hilarious and has me intrigued since Gosling did so well in last year's Big Short and Russell Crowe is, well, Russell Crowe. It looks like a funnier version of The Last Boy Scout set among the debauchery and era of Boogie Nights. This clearly looks to be the better of the two new comedies coming out this weekend, but we'll have to see how they fare. I am definitely going to be checking this one out.
[divider top="no"]
Opening In Limited Release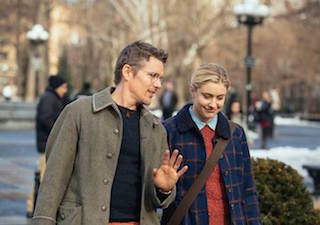 Greta Gerwig, everyone's favorite mumblecore and indie actress and veteran of smaller films like Frances Ha and Greenberg, stars in Rebecca Miller's new screwball comedy as Maggie, who falls in love with a married man, John, played by Ethan Hawke. Also starring in the movie are Julianne Moore as John's wife, Bill Hader, Maya Rudolph, and Wallace Shawn. With an impressive comedic cast, this one is definitely worth seeking out. I've really liked Gerwig in most of her work, and her acting and writing on Noah Baumbach's Frances Ha were a particular treasure. It will be interesting to see how Gerwig fares critically in two new festival films, this one and Wiener-Dog. Typically, she has collaborated well with Noah Baumbach, but she has ventured out and currently does not have any projects with Baumbach. Check this one out if you can!
[divider top="no"]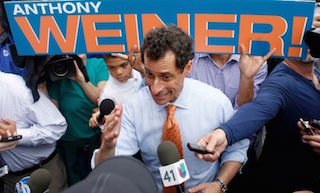 One of the darling documentaries of this year's Sundance film festival, the original plan for this film was to document New York Congressman Anthony Weiner's return to politics after scandal forced him to resign in 2011. His return by running for mayor of New York in 2013 is derailed by scandal, once again, as more evidence of sexting young women by Weiner is unearthed by reporters covering the mayoral race. Co-directed by Weiner's chief of staff, Josh Kriegman, and director/producer Elyse Steinberg, the film gives unprecedented access to a campaign attempting to relaunch a political career, and then even further unprecedented access as Weiner's career, family, and campaign implode. However, Weiner's electable charisma and personal drive make him a somewhat likable and sympathetic character. As Indiewire puts it in their Sundance review of the movie, "Weiner…provide[s] the movie with one of the most compelling anti-heroes in recent memory." Currently holding very favorable reviews from major critics who have seen the film, it opens in limited release in theaters on May 20th and will also be available on VOD.