After a couple weeks on hiatus (#because summer), we're back and better than ever. Well, not really, but we gotta sell stuff or we can't pay the rent! Not really, since we don't pay rent or get paid. Well, just enjoy our picks and have a happy movie watching weekend.
[divider top="no"]
via The Film Avenger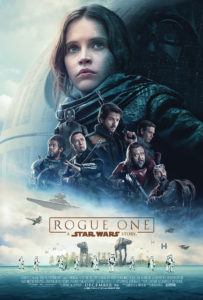 Rogue One: A Star Wars Story (Netflix) When it was announced, I thought the idea of stand-alone Star Wars Stories was brilliant. The Star Wars Universe is too fast of a place to be limited to just one cinematic storyline. Rogue One is the first of this new series, and it's an awesome first step into the larger Star Wars world. This film's biggest accomplishment was giving even more tension and dramatic weight to Episode IV – A New Hope, since we now know how large a price the Rebellion paid to get the plans to the Death Star.
[divider top="no"]
via Josh Crabb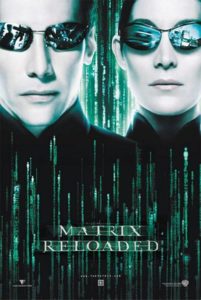 The Matrix Reloaded (Amazon Prime) – It may come as no surprise to many who are familiar with Reel World Theology, there is a handful of us who are unabashed defenders of The Wachowskis filmography. From Fizz's unabashed love for Speed Racer to our push back against all the Jupiter Ascending haters, we've gone to bat for those two eccentric but imaginative filmmakers. The same old story holds true for the Matrix trilogy. While Revolutions is borderline indefensible–I remember being confused by it immensely when I saw it in college–the second entry in the trilogy, Reloaded, often gets lumped in with the third and overlooked. However, I would posit it is much better and more thoughtful than common opinion. It's full of great action, features a great second performance from Hugo Weaving as Agent Smith, and, frankly, I love the speculative philosophy in this movie, as compared with the incomprehensible nonsense in Revolutions. Even if the whole concept is lost on you, you can at least enjoy The Wachowskis commitment to the world and breathtaking action sequences.
[divider top="no"]