On this episode of the Reel World Theology Podcast: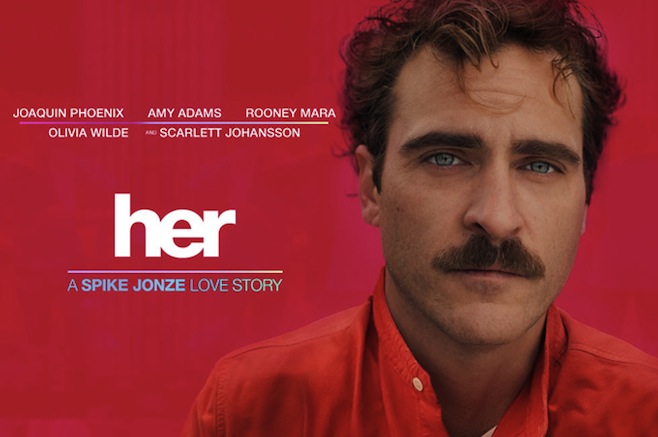 We talk about Spike Jonze film, Her, about a man, in the "not too distant future", who falls in love with his operating system. This film, starring Joaquin Phoenix, Scarlett Johansson, Rooney Mara, Amy Adams, Chris Pratt, etc, etc, has received universal acclaim and is nominated for 5 Academy Awards including "Best Original Screenplay" and "Best Picture" (and it's probably a travesty that Phoenix isn't nominated for "Best Actor"). This pseudo sci-fi tale weaves a story that takes us down roads where we have to explore humanities ability to love, connect, and make any type of relationship work. Ultimately, we are left to wonder "can you truly love a machine?"
Download Episode 019 Here:
Reel World Theology #019 – It's All About Her
This weeks' panel included Elijah Lovejoy and Griffin Kale.
Elijah Lovejoy
http://www.redeemergso.org/
Email:
elijah@redeemergso.org
Griffin Kale (@griffin_kale)
Dear Cynic 
Podcast Notes and Links:
Her on IMDB
Her on Rotten Tomatoes
Her award nominations
AI (Artificial Intelligence) on IMDB
Her Asks If Our Bodies Actually Matter at JRForesteros.com
Spike Jonze's Her and the Limits of Technology at Think Christian
Spike Jonze and the Incarnation at Running Heads
Her: The Lure and Limits of iLove at Patheos
Her Film Review at ZekeFilm