On this episode of the Reel World Theology Podcast: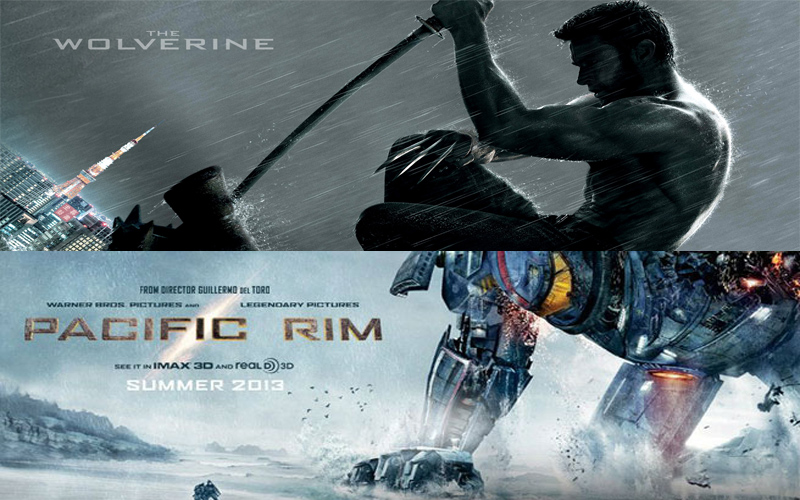 Reel World Theology takes on it's most ambitious undertaking to date. Not only are we going to tackle multiple movies (The Wolverine, Pacific Rim), but, while trying to answer "What is the draw of the Summer Blockbuster?" We essentially tackle every Summer movie ever! So, sit back and get ready for our longest and most audacious conversation to date.
The Wolverine throws us into a darker comic tale that lends itself to the struggles of a character who has to deal with his own version of Immortality and the meaninglessness (or meaning) he finds in that life. While Pacific Rim is an "End of the World," Robots vs Monsters, flick that, for some of us, takes us back to our childhood and, for others, introduces this world in a way that is probably more well done technically than any movie of it's kind. Some say it even sets the benchmark or the genre. Though, from a theological, thematic, or substance point of view, it has been acclaimed as only a "turn your brain off" film — obviously, we disagree!
Even in the intro we concede that people flock to their local movie theaters in droves. But, obviously there is something about the culture or the type of movies we typically see during the Summer that drives audiences to the theaters in record numbers. So we ultimately have to ask, "What is the draw of the Summer blockbuster?"
Warning: Spoilers! Spoilers! Spoilers!
Download Episode 006 Here:
Reel World Theology #006 – Claws, Kaiju & Every Summer Movie Ever
This weeks panel included Griffin Kale and Mark Wingerter.
Griffin Kale (@griffin_kale)
www.dearcynic.com
Music:
Falls
Mark Wingerter (@markdapackerfan)
Short Films:
Transmission & Dead on Arrival can be found at this YouTube Channel
http://www.youtube.com/user/MrKlay
Entries for the 48 Film Project, including Heart of the Dead, can be found here:
Greensboro 48 Hour Film Project
Music:
Falls
I, Anomaly
Podcasts:
Let Pylons Be Pylons 
Podcast Notes and Links:
The Wolverine on IMDB
The Wolverine at Rotten Tomatoes
The Wolverine Trailer on YouTube
Pacific Rim on IMDB
Pacific Rim at Rotten Tomatoes
Pacific Rim Trailer on YouTube
Top Summer Blockbusters by Year at IMDB
Star Trek: Into Darkness Review
Themes of The Wolverine at filmtvandeverythingelse
Why People Like Summer Movies & Wolverine as John McClane at Christianity Today
The Wolverine and the Curse of Immortality at Visual Parables
The Wolverine, There Can Be Only One at Cinemagogue
The Wolverine, Sharp Claws and Harm at Cinemagogue
Fear and Control in Pacific Rim at The Gospel Coalition
Why People Go to the Movies & Thin Themes in Pacific Rim by Reel Spirituality