On this episode of Reel World: Rewind…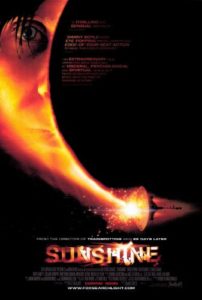 Reel World staff members Josh Crabb and Blake Collier are discussing Danny Boyle's 2007 thought-provoking Sci-Fi movie, Sunshine. A portentous movie about a not-so-implausible future where the sun is dying, Boyle's movie ponders transcendence, spirituality, death, and duty. Blake and Josh reflect on some of the quieter moments of the movie but also address the criticisms of the final third and how it may not be as disjointed and abrupt as people have made it out to be. It's a contemplative episode of Rewind that, unlike the sun, is not too hot to handle.
Download Episode #041 here:
Reel World: Rewind #041 – Sunshine
Reel World Theology on Stitcher
Reel World Theology on FeedBurner
Reel World Theology on Google Play

Podcast Notes and Links:
Like Reel World Theology on Facebook
Join our Reel World Theology Discussion Group on Facebook
Sunshine on IMDB and Rotten Tomatoes
[youtube url="https://www.youtube.com/watch?v=r8BSlqHAhuY"]
Music: "Dirt Rhodes" by Kevin MacLeod. Used under Creative Commons license 3.0.