Our final weekend of October has us a little sad. We've had a great month of recommending some of the best horror movies and TV streaming right now, but it is time for Screaming Weekly to return to its eternal 11-month slumber. So put the final nail in the coffin on our horror recommendations with some final picks from our contributors to scarify your pre-Halloween weekend. When we join you next, there will be bountiful tidings of recommendations as November and Thanksgiving will officially be on its way. Happy horrifying movie watching weekend everyone!
[divider top="no"]
via The Film Avenger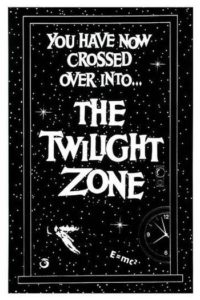 The Twilight Zone (Netflix) – Almost 60 years after the start of its first run on television, Rod Serling's classic anthology series is still one of the best ever created. While each episode is unrelated to all the others, the shows have a throughput of psychological horror, suspense and just plain creepiness without being bloody or gory. It's smart horror and suspense that today's splatter-fests can't hold a candle to. What's even better is that each story contains a strong moral center, and a twist ending that make you think about some aspect of the human condition. Serling's stories are timeless and timely, even in today's world.
[divider top="no"]
via Josh Crabb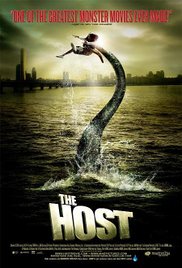 The Host (Amazon Prime) – Need a horror movie that is also a sweet tale of family togetherness? Well then, Joon Ho-bong's 2006 Korean horror movie will do just the trick, Taking the creature-feature drama made famous by 50's horror movies and Godzilla, the Korean autuer manages a terrifyingly scary movie. However, thematically the movie is much more tender than it appears on the surface. This movie is so good I don't want to give away what could be some legitimate surprises for you in the movie. If you liked Snowpiercer for is interesting Sci-Fi elements and you also found the pathos of Joon's Mother to be deeply impactful, then you will love this movie to finish out your Halloween on a high note.
[divider top="no"]