We were so excited about Rogue One last week, we completely spaced on bringing you a weekend of streaming recommendations from our fine contributors. Well, now that you have seen the latest Star Wars movie 500 times, we're ready to fill your proverbial stocking with an extra helping of goodies from our contributors. Enjoy these picks from our wonderful contributors over this holiday weekend and to all of you, a very, Merry Christmas from all of us at Reel World Theology.
[divider top="no"]
via Gene Gosewehr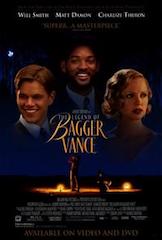 The Legend of Bagger Vance (Netflix) – In the burgeoning days of the big-screen careers of both Will Smith and Matt Damon, these enormous stars got together with Robert Redford (director) to make what is, in my opinion, one of the best golf films ever. This is coming from a guy who doesn't like golf, so take it for what it's worth. Bagger Vance (Smith) is a mysterious and somewhat mystical caddy who walks into the lives of the residents of Savannah, Georgia one day to help Rannulph Junuh (Damon), a former jr. golf champion turned war veteran turned drunk, return to golfing greatness and represent Savannah in a match against the world's greatest golfers; Walter Hagen and Bobby Jones. The game of golf is of course only a means of telling a personal drama about a man finding his way, and a town finding their inspiration amidst the great depression. If you're not contrary to buying into the nostalgia and surreal that a film lays on somewhat heavy, then I think you'll enjoy this movie.
[divider top="no"]
via The Film Avenger
Koch (Netflix) – The presidential election that concluded last month was among the most divisive in American history. It made me wonder what makes a person want to run for political office. Of course, there are many reasons (power, wealth, ego), and that's what makes the film Koch so fascinating. It isn't just about the life and career of the former Mayor of New York City Ed Koch; it's a look at what politics does to a life, both good and bad. Koch himself is an affable character – the consummate New Yorker in attitude and conversation. People who both loved and hated the man are interviewed, making the film a very fair portrait. But it's the quiet moments that are the most interesting, where Koch is portrayed as a man who loved to be loved – a weakness of many politicians.
[divider top="no"]
via Josh Crabb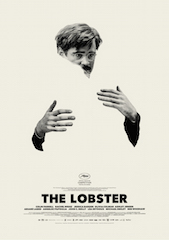 The Lobster (Amazon Prime) – Greek director Yorgos Lanthimos' black comedic romance, The Lobster, is an outlet for addressing the confusion and often misguided importance Western culture gives to companionship and the marriage relationship. Utilizing the absurdist premise of a dystopian future where singleness is illegal, the movie's protagonist, played by Colin Farrell, is forcibly shipped off to "The Hotel" to be paired with a new wife after his wife divorces him in the opening scene. Farrell's David must choose a preference for a partner and pick which animal he would like to be if he cannot successfully marry someone in 45 days.
If you are familiar with Lanthimos' filmography, this territory is all too familiar. His two previous feature-length movies, the indie breakout Dogtooth and 2011's Alps, are dark comedies that brutally satirize familial and romantic relationships. In those movies and in The Lobster, his characters deliver their lines with a monotone seriousness often betraying the bizarre and often uncomfortable situations they find themselves in. All the while Lanthimos maintains a tightly controlled environment with stationary cameras capturing contained, almost claustrophobic set pieces in subdued, dull color palettes. His movies want you to sit down, see it all, and squirm as you uncomfortably chuckle.
This is taken from Josh's review of the movie earlier in the year. Check out the full review HERE.