Another weekend, another round of streaming picks from our fabulous contributors. Streaming options are getting better all the time and this weekend is no exception. Enjoy them, rate them on Letterboxd, and let us know what you thought!
[divider top="no"]
via Josh Crabb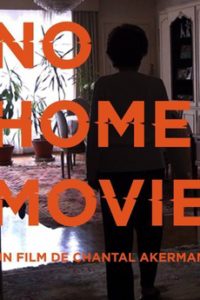 No Home Movie (Filmstruck) – The final movie from experimental film artist Chantal Akerman, No Home Movie is a quiet viewing requiring loads of patience to be rewarded for this simple, yet weighty story. Akerman has always strove to challenge viewers to find deeper meaning in her carefully constructed visuals, but this story has an incredible personal resonance for Akerman and fans of her films. The filmmaker spends two hours mostly in the home or talking over Skype with her ailing mother, a Polish Holocaust survivor and delightful woman. Their conversations are fraught with nostalgia but also a sense of beauty and  profundity looking at life, death, and the glory/ugliness of humanity. Again, this takes a lot of patience and possibly a second viewing, but it is well worth the time to sit down with Akerman's film, especially given her suicide shortly after the death of her mother in 2015. The added gravity of this reality will inform your viewing and find you stunned into silence and deep thought.
[divider top="no"]
via The Film Avenger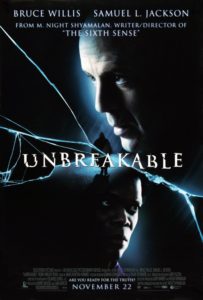 Unbreakable (HBO Now) – Before super hero movies began their meteoric rise back into cinemas, M. Night Shyamalan brought his own take on comic book characters, and the result is outstanding. It's essentially a super hero origin story, but done in a very serious, real-world way – with a little Twilight Zone-esque unease. David Dunn (a spectacular Bruce Willis), a security guard meandering through life, discovers through a horrific accident that he is impervious to physical damage and disease. When he's visited by a mysterious man who owns an comic art gallery (an equally powerful Samuel L. Jackson), David starts to discover what he was destined to do. It's a really great film – probably one of the best super hero movies I have even seen (definitely one of Shyamalan's best). The film is expertly shot, with lots of subtlety, and is replete with deep themes like running from destiny and understanding one's purpose in life.
[divider top="no"]
via Gene Gosewehr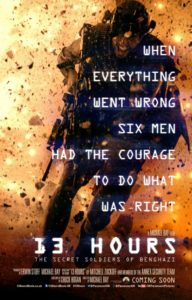 13 Hours: The Secret Soldiers of Benghazi (Amazon Prime) – After seeing this film in the theater I remember thinking this was probably one of Michael Bay's best films. I gave it a 3.5/5 and I thought he kept it easy enough to follow while not dumbing it down and made the action sequences appropriately intense and hardcore. Unfortunately this film struggles to string together a series of gripping, dramatic moments. Half of the drama felt like an afterthought, or forced onto the scene which resulted in poor attempts at personalizing the majority of the characters. That said, this falls in line with a series of recent war dramas that recreate very specific moments or people (American Sniper in 2014, Lone Survivor in 2015) that have had little time, historically speaking, to settle into the minds of the public. So while they try to tell of a historical event, they also contribute to shaping the sense of it. For that reason and for some decent Michael Bay material, this is a worthwhile film to check out.
[divider top="no"]