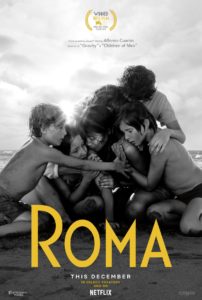 Have you ever watched something that made you feel a slight twinge of sadness because you knew it would eventually end? That's how I felt watching Alfonso Cuáron's latest masterpiece: Roma. I was very conscious of my built-in bias when I watched this film. I too grew up in Mexico City and knew this story would strike a chord for me. If it weren't for the fact that this film has received more accolades than any other 2018 movie, I might question my ability to experience the film with any sort of objectivity. With over fifty-four wins from critics groups spanning 8 categories including best film, best cinematography, best director, best editing and best foreign film (and that doesn't even include award show nominations), I think it's safe to say this film isn't just a niche phenomenon. It's undeniably great.
As I sat in a crowded theater on my first watch, my mind was flooded with memories of gas trucks driving through the streets, taxi drivers honking their horns from their old Volkswagen Beetles, and earthquakes that would routinely strike without warning. The sights and sounds of Mexico City are perfectly captured in this film. Cuáron clearly infused every single frame of Roma with nostalgia and love.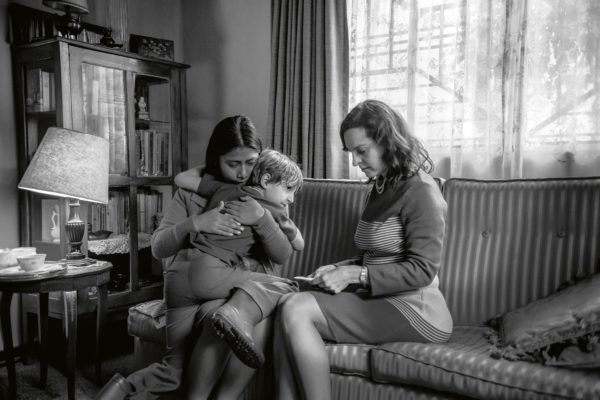 Shot in black and white with a dialogue that is entirely in Spanish and Mixtec (an indigenous language in Oaxaca) with English subtitles, the film does have some inherent barriers to resonating with a wide audience, but I can't help but think one reason this film is growing in popularity is because the details are so exquisite; and it's impossible to miss Cuáron's admiration for his setting and his subjects. Besides that, Roma is a masterclass in filmmaking. Everything from the camera angles to the cinematography is carefully crafted.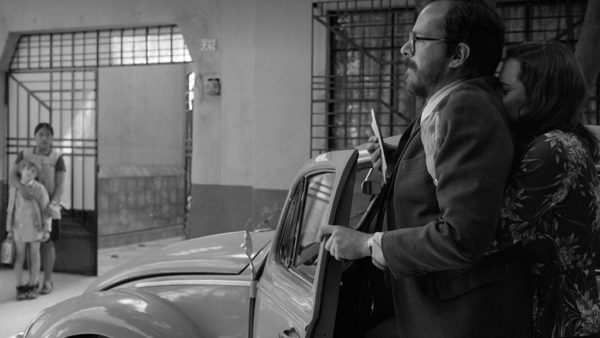 Cuáron tells the story of Cleo, a domestic worker employed by an upper-middle class family in the early 70s. Cleo is based on a real-life character from Cuáron's childhood who played a significant role during a time of turmoil for his family. Libo, to whom the film is dedicated, is coincidentally from the same region of Oaxaca as the film's star, Yalitza Aparicio. Aparicio is undeniably front and center for the entirety of the film while political unrest in Mexico and a tumultuous family drama serves as the backdrop.
Roma stands out as one of the most progressive films in recent memory in terms of representation. Not only does it portray a character who wouldn't normally get any screen time, she drives the story. A woman at the fringes of society is front and center, and an indigenous woman at that. Good stories are often marked by characters who bridge the gap between two worlds, and Cleo acts as that bridge. She represents a faction of the Mexican population that is impoverished and fighting for basic rights, but she also functions as a necessary presence in the lives of the family she works for.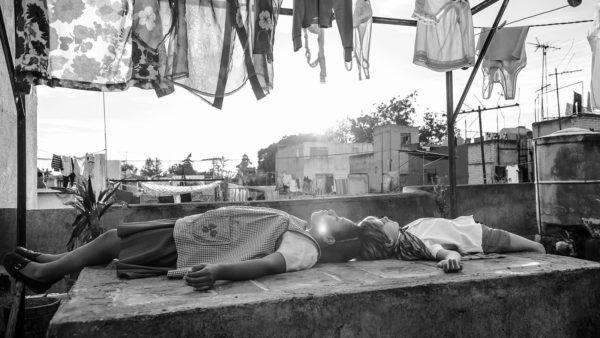 It wouldn't be a stretch to say women hold this story together. Men are largely in the periphery and are usually the source of much of the suffering endured by the women in this film. Cuáron does not demonize men, but rather highlights the grace we experience when people genuinely love us, even if they're only a part of our life for a season. Cuáron was obviously impacted by the love he was shown by Libo (Cleo) and her care left a lasting impression on his life and his art.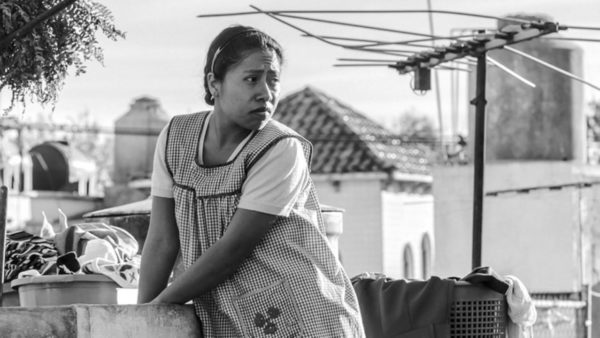 We are fortunate to reap the benefits of Cuáron's inspiration. The film is slow and measured, but always with a purpose. The beauty is in the simplicity. In fact, I've wondered if Cuáron decided to shoot the film in black and white because he didn't want viewers to miss the subtle nuances in the story and the beautiful dynamic between characters.
Roma marks an important moment in cinema and could potentially make history. Not only is it a foreign film that is in the running for a best picture win, it is also the first Netflix film to be a serious contender for multiple Oscars from a director who could win his second best director prize as well as be recognized for his own cinematography. If I haven't made my case by now, I'll say it plain and clear: watch this film! Whether you watch at home on Netflix or you are fortunate to catch it in theaters, this film captures some of the best that cinema has to offer and it shouldn't be missed.