Easter weekend means you are going to be at the movie theater with family or at home recovering from remembering Jesus' death on the cross and celebrating his resurrection on Sunday. We give you something to chill out to this weekend with two animated movies, one featuring a bunny rabbit! Hooray! Have a Happy Easter and a happy movie watching weekend, everyone.
[divider top="no"]
via The Film Avenger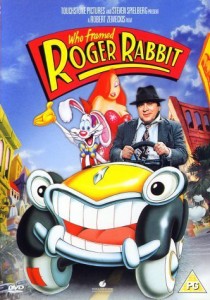 Who Framed Roger Rabbit (Netflix) I've been a fan of animation for as long as I can remember, and this film is the definitive celebration of classic animation. All of your favorite characters are on the screen together for the first (and, in all legal probability, only) time – Mickey Mouse, Bugs Bunny, Betty Boop, Woody Woodpecker and so much more. A send-up of 1940s film noir combined with amazing cartoon zaniness and wit, Who Framed Roger Rabbit is the story of the titular toon's struggle to clear his name after being fingered for a murder. The great Robert Zemeckis was the perfect director for this effects-heavy movie. And the effects themselves are extraordinary. It's hard to believe that the animation was all done by hand because the integration into the live-action scenes is so seamless.
[divider top="no"]
via Josh Crabb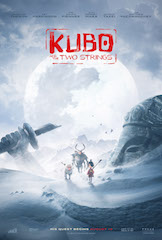 Kubo and the Two Strongs (Netflix) – How many times do I need to tell you to see this movie? It was my favorite animated movie of 2016 and made my Top 10:
It was so incredible I made sure I got a chance to talk about it on Reel World Theology:
Check out my review and make sure to see it on Netflix this weekend. And make sure your kids see it! Again and again!
[divider top="no"]