This year our Reel World Theology Contributors all submitted their picks for Top 10 Best Films of 2015. We used a numeric scoring system to assign points to every movie that received votes and then counted up each team's score to form our Top 20 film list for 2015. We will be releasing our Top 20 list this week. Feel free to let us know what movies would have made your "Best of 2015" list. Today we continue with 15-11.
15. It Follows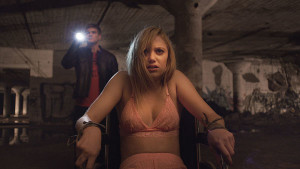 "It Follows is one of the smartest horror films to come around in a few years. David Robert Mitchell takes the sexual fears that normally serve as subtext and makes them text, the results of which are horrifying and enthralling. " -Blaine Grimes
Check out our Podcast Episode on It Follows
or check out our written review
[divider top="no"]
13. (Tie) Bone Tomahawk/The Peanuts Movie
"Why aren't there more Western Horror films? (I'm guessing for the same reason this excellent, star-studded film couldn't find any distribution: that's the definition of a niche market.) Bone Tomahawk tells a story that is perfectly Western (a sheriff on the frontier has to go rescue some townsfolk from some Native Americans) and perfectly horror (those Natives are inbred cannibals). Kurt Russell and Patrick Wilson are fantastic and the film works because it at no point stops being a Western or a horror film. It's genuinely terrifying and flat out terrific." -JR Forasteros
"The Peanuts Movie is a charming and lovable tribute to the work and legacy of Charles Schulz. With a sincerity that rivals that of Charlie Brown himself, the folks at Blue Sky have struck the right balance between reverence for the past and utilizing the latest animation technology to bring these beloved characters into the 21st century." -The Film Avenger
Check out our review of The Peanuts Movie
[divider top="no"]
12. The Big Short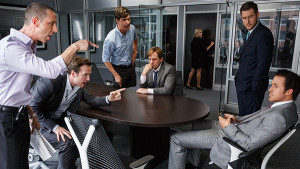 "Adam McKay is the man, that is all. But really, the way he explained financial terms that 99% of audiences can't possibly understand deserves a mention at the very least." -Griffin Kale
*Look for a podcast episode on The Big Short in February!
[divider top="no"]
11. Avengers: Age of Ultron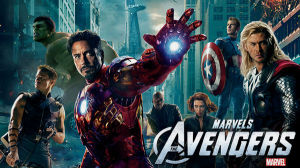 "I stand in defiance of detractors who want to take pot-shots at MARVEL for their superhero films. Sure, Avengers: Age of Ultron was one of the most packed films we've seen yet, but just because something isn't busy doesn't mean it hasn't been beautifully orchestrated. Joss Whedon crafts a story with amazing explosions and surprising depth. Without a wasted second of film, we are reminded what every character is going through, dive deeper into their individual conflicts, set up countless other films, all while holding together a large, singular story that is both compelling and highly entertaining. Whedon has just given a master-class on how to make a blockbuster movie." -Mikey Fissel
Check out our Podcast Episode on Avengers: Age of Ultron
or check out our written review
or check out our response to the Black Widow backlash from the film