I have an adversarial relationship with lists. At the same time, however, I'm very excited and happy to be taking a look back at 2016 with my fellow Reel World Theology colleagues. I have no doubt this list will grow and evolve as 2017 moves forward and I am able to see many international titles from 2016 as they make their way onto U.S. shores.  But for now, here are my top films of 2016.
[divider top="no"]
THE ONES THAT GOT AWAY
Here are some notable films I have yet to see: Moonlight, My Life as a Zucchini, Certain Women, 20th Century Women, The Red Turtle, Your Name, Land of Mine, The Witness, Toni Erdmann, and The Handmaiden.
[divider top="no"]
HONORABLE MENTIONS
These are some of the films that were very close to making the final cut: Midnight Special, Hunt for the Wilderpeople, A Conspiracy of Faith, Rams, Francofonia, Arrival, Life Animated, 10 Cloverfield Lane, and A Monster Calls.
[divider top="no"]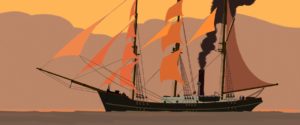 10) LONG WAY NORTH
Long Way North marks the feature-length debut for animator Rémi Chayé, whose work as an animator many are already familiar with through, The Secret of Kells. The film tells the story of a young girl named Sasha, who goes on an adventure in search of her long-lost grandfather. Beautifully animated and adopting a restrained approach to its emotional subject matter, A Long Way Home is a gem of a film.
[divider top="no"]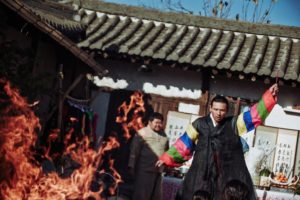 9) THE WAILING
Hong-jin's genre-bending horror film is sure to be one the more divisive films on my list. Earlier this year, I wrote about The Wailing, saying that,  "[a]s much as any horror film I've seen in the past few years, The Wailing takes great joy in encouraging a multiplicity of interpretations and leaning into the inscrutability of its narrative events. And while the film ostensibly wears its religious and supernatural motifs on its sleeve, a closer viewing—or perhaps a second or third viewing—renders overly simplistic readings untenable or highly problematic."
You can find my full review of Reichardt's film here at Reel World Theology.
[divider top="no"]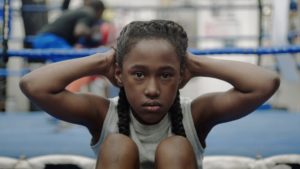 8) THE FITS
Anna Rose Holmer makes a promising debut with The Fits, a coming-of-age story centered around an 11-year-old tomboy who desperately wants to fit in with the cool kids. It's a remarkably kinetic, and Holmer is often content to let her camera linger as the actors' bodies tell the story. However, this poetic realism soon gives way to a kind of magical realism that gives this film wings
[divider top="no"]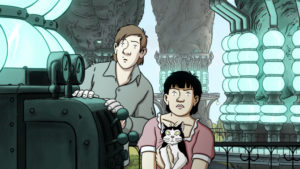 7) APRIL AND THE EXTRAORDINARY WORLD
An enigmatic, alternate-history, steampunk, Tardi-fueled experience, April and the Extraordinary World—or, more appropriately: April and the Twisted World—is a visually stunning, charming, and affecting film. This was released very early in 2016, but it has stayed on my radar throughout the entire year. And it's maintained its magic through multiple viewings.
[divider top="no"]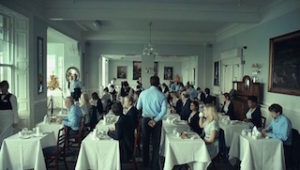 6) THE LOBSTER
Yorgos Lanthimos's signature deadpan humor had me, quite literally, laughing out loud. The Lobster is supremely bizarre and quirky, yet it offers one of the more thought-provoking critiques of marriage culture that I've seen in quite some time.
[divider top="no"]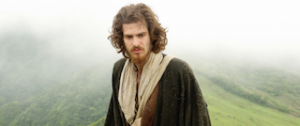 5) SILENCE
I've written about my love of Endo's novel over at Christ and Pop Culture, and Scorses's long-awaited adaptation did not disappoint. Silence is beautifully shot and bolstered by fantastic performances from Andre Garfield and Kylo Ren (I mean, Adam Driver). And while it's certainly not a film for everyone, I am very thankful that Scorsese was finally able to bring us his passion project. It was worth the wait. I will be talking more about Silence on the Feelin' Film podcast very soon.
[divider top="no"]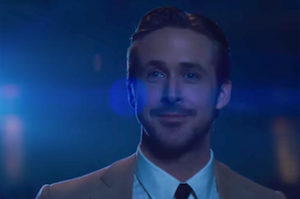 4) LA LA LAND
It's quite magical, isn't it? Once again Damien Chazelle proves that he is one of the most talented young directors working today. La La Land is a emotionally resonate exploration of the tensions that exist between personal and professional success. Oh, and the music is wonderful as well. I chatted about La La Land on the Feelin' Film podcast, so you can check that out if you want to hear more of my thoughts on this lovely film.
[divider top="no"]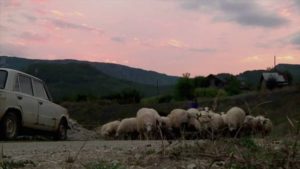 3) CAMERAPERSON
Longtime cinematographer Kirsten Johnson offers Cameraperson, which is essentially an artfully juxtaposed collection of leftover footage, as a memoir of sorts. But it's remarkable how these fragments work together to create a larger series of interconnected meanings and questions. It's a powerful documentary that will prompt you to consider how you can act as grace for those with whom you find yourself in contact throughout the course of your daily life.
[divider top="no"]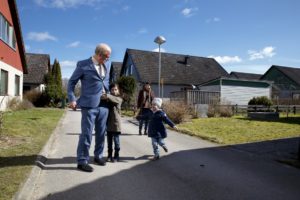 2) A MAN CALLED OVE
"Simple and deeply moving, A Man Called Ove speaks to the transformative power of community and (quite literally) love of neighbor. It's the tale of a grief-stricken man who was content to patrol the streets and alley of his town, building his own kingdom and writing his own story as he went. It's about a man who, thanks to the love and care of friends, was inscribed into a new and outward-facing narrative of charity and life."
Read my full review of A Man Called Ove here.
[divider top="no"]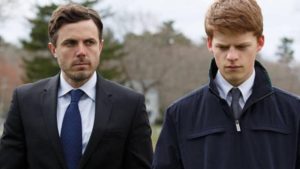 1) MANCHESTER BY THE SEA
I love the measured pace Lonergan adopts in Manchester by the Sea. There are moments where the narrative could become trite or overly sentimental, and that is precisely when he backs away and lets the viewer wrestle with what is being shown. Ultimately, the film functions as a profound mediation on grief, and it is one that continues to haunt me to this day.