We're about four weeks out from the 87th Academy Awards, and we're all very excited here at Reel World Theology. After spending two weeks ago counting down each of our Top 10 movies of 2014 and spending last Tuesday looking forward to 2015, we're looking back again at the best performances of 2014.
First up, this week's Top 5 is all about the wingmen. Once again, Mikey Fissel, aka Fizz, joins me and by our movie powers combined, we're counting down the Top 5 Supporting Actor Performances from 2014. So shine up those gold statuettes and polish the last of the hummus at the party table and here is our Top 5.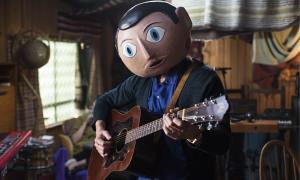 5. Michael Fassbender, Frank – Yes, beneath the comical giant head of Soronprfbs, Frank, is the dreamy and steely gaze of Michael Fassbender. While it might seem strange to give a best actor nod to someone who wears a giant head for most of the movie, Fassbender gets the nod at #5 expressly because he is wearing that giant, plastic, bobble-head like thing on his shoulders. He manages to give off personality, charm, depth, and thoughtfulness while wearing the head, and when it finally comes off, his commanding presence is replaced by the shy and angst-ridden man that inhabits the persona of Frank. It is an incredibly nuanced performance that could easily have gone way too comical and hackneyed, but is done by a man who consistently elevates the movies he is in. –Josh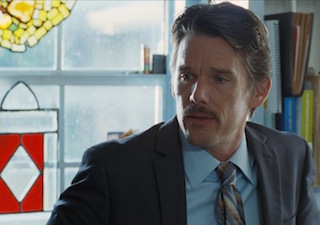 4. Ethan Hawke, Boyhood – Whoever thought that "Deadbeat Dad" could be played so well? Hawke as "Dad" (isn't that awesome? The movies doesn't even give names to his mom and dad, since that would be the proper name for a kid to call his parents) isn't played by him as the divorced, absentee dad with lots of problems. Even though he comes in and out of Mason's life, he is a consistent wise presence that grows in caring, thoughtfulness, profundity, and love as Mason and his sister get older. There would have been a strong temptation to really play up the divorce and make Hawke out to be a jerk and abandoner to enhance the drama. However, you can thank Linklater's direction and Hawke's performance for getting a dad that might not be married to mom, but still was there for Mason and his sister. –Josh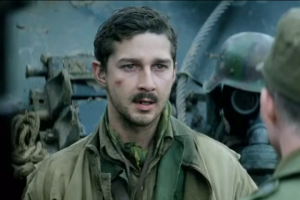 3. Shia LeBeouf, Fury – Could you call this one of the more controversial choices on our list? I remember on our Fury podcast, Fizz, Wade Bearden, and I talked about Shia's performance and how it was really great, however we weren't quite sold that he would get an award nods. He did not receive any major awards recognition, so he'll have to settle for #3 on the Reel World Theology Top 5 (an honor in its own right).
LeBeouf is really incredible in this movie. Where a lot of his other roles (mainly as the lead of the Transformers movies) called for him to command the screen in a lead role, something he has not shown to do well, Fury allowed him to envelop a specific role and own the character of Boyd "Bible" Swan. He's really, in my opinion, the central character of Fury. His faith in God gives him a steady, un-wavering commitment to the war effort, hence, his quoting of Isaiah 6 and God sending him to fight. However, there is a humanity and care his faith bestows upon his morality that seems to have been abused and tempered with the hell of war. You get the sense he has lost much o the journey, but his faith in Christ and resolve for what they are fighting for has kept him going. All of this is not done explicitly, but is implicit in LeBeouf's performance, especially the well talked about breakfast scene, and adds a layer of gravity and ethos to his character. A superb job by LeBeouf and who knows if it will restart his flailing career and reputation in Hollywood. -Josh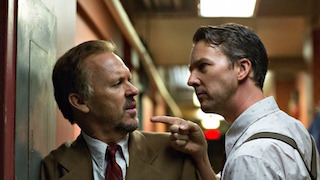 2. Edward Norton, Birdman – A recent SAG Award for "Outstanding Performance by a Cast in a Motion Picture" should be most of the explanation needed for our nod to Norton in Birdman, but I sense you want a little more. How about his Inception-like character acting? He is a character actor playing a character in a movie that is a character-actor playing a character in a stage play. Follow that? Yeah, well, we barely did, but Norton never flinches. Amazing. -Fizz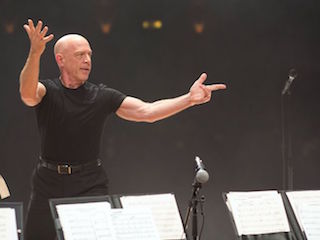 1. JK Simmons, Whiplash – We get that some people will point to him simply rehashing his J Jonah Jameson, hurling insults in the Toby Maguire Spiderman films. But we contend that this is so much more. Sure, we get that fire that Simmons brings to every role, but we also get precision in every single movement that never lets you think for a second that this man isn't a seasoned and ruthless conductor. Without him, Whiplash is just another quasi-coming-of-age band movie; but with him, Whiplash is unforgettable. -Fizz
---
Mikey Fissel (@fizzification) is the Creator/Producer/Managing Editor of Reel World Theology.  He hopes to someday have a Miles Teller-like protege to boss around.  
Josh Crabb (@HeyItsThatJosh) is an editor, writer, and sometimes talker for Reel World Theology.  He is currently lost in Michael Fassbender's eyes and will recover in time for the next X-Men movie.