The nominees for the 91st Academy Awards have been announced! And of course, like any major announcement of awards or movie news, there will be things we loved and tragic oversights. So, here are some quick thoughts and observations on what went really great for some movies and nominees and what so very wrong for some others.
Winners
Black Panther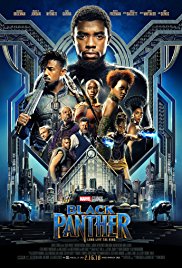 The Academy Awards is often known for having a short memory when it comes to nominations. Movies released in the early part of the preceding year have commonly been overlooked. Likewise, culturally impactful movies during the first part of the year often get the short shrift. However, the past two years have seen two culturally significant movies released in February score big at the Oscars. Last year, it was Jordan Peele's Get Out. This year, it's Ryan Coogler's Black Panther: the first Marvel movie to get a Best Picture nomination. Plus, it was nominated in six more categories and is poised to take home some golden statues.
Netflix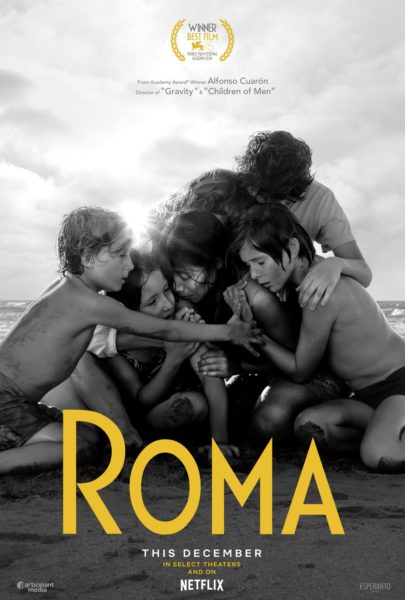 Tied with The Favourite for 10 nominations, the streaming juggernaut has a coup on its hands with Alfonso Cuaron's Roma. Plus, The Ballad of Buster Scruggs received 3 nominations. Also, reports are circulating Netflix is joining the Motion Picture Association of America, which is a massive step in legitimizing their movie-making empire. This could be the year Netflix is remembered for officially staking their claim to the entire business spectrum of Hollywood.
Melissa McCarthy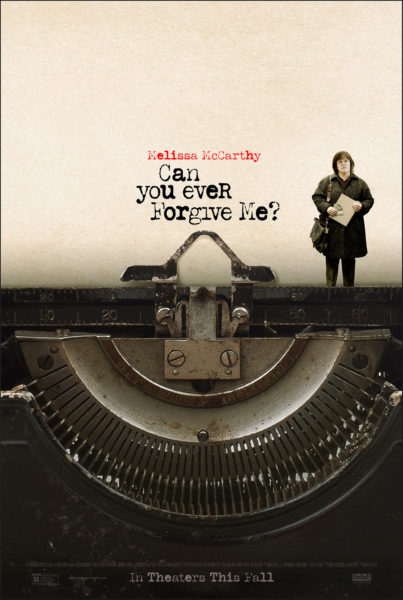 Talk about highs and lows! McCarthy starred in debatably the worst movie of 2018, the spit-on-your-dad's-legacy movie The Happytime Murders by Brian Henson. And yet, she ends 2018 nominated for an Oscar in the Best Performance by an Actress in a Leading Role for her portrayal of author and literary forger Lee Israel in Can You Ever Forgive Me? From snorting puppet drugs to being within touching distance of enshrinement in cinematic glory, it's a real ragdoll-to-riches story.
Spike Lee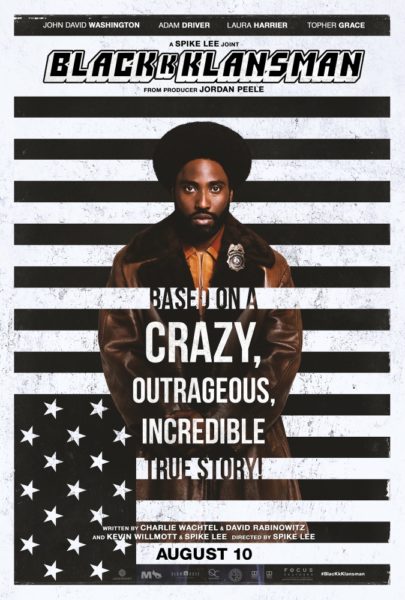 How could it possibly have taken this long for Lee to get an Oscar nomination? With wonderful, all-time great films like Do The Right Thing, 4 Little Girls, and Malcolm X, it seems tragic it took until 2019 for Lee to get an Oscar nom. However, few people will debate the merits of his 2018 film BlacKkKlansman getting him his first directing nod and screenplay nomination, as well as his first film up for Best Picture. It's crazy that the man has received a special honorary Oscar a couple years ago. I'm glad he's getting his due and hope this is a preview of things to come for his career going forward.
Pawel Pawlikowski & foreign directors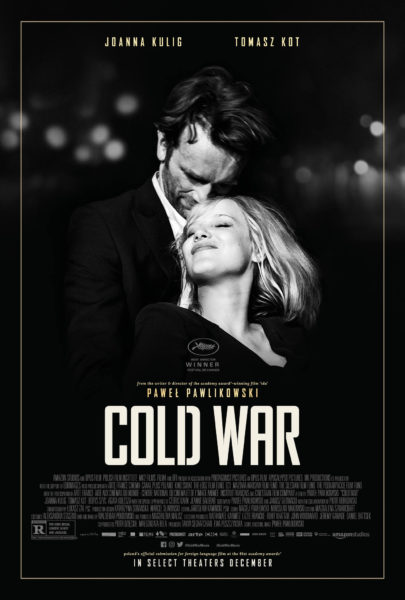 It is a rare achievement for a movie nominated for Best Foreign Film to also make waves in other categories. Pawel Pawlikowski, director of this year's Cold War and the gorgeous 2013 film Ida, has achieved the feat with a Best Director nomination. It seems like the director even bumped out Bradley Cooper, who many had tabbed to win for A Star Is Born. Few people in the states have seen Cold War, and it seems unlikely that Pawlikowski will win, but it is quite significant he was included in the shortlist. Plus, Mexican director Alfonso Cuarón and Greek director Yorgos Lanthimos both are nominated for Best Director, and their movies shared the lead for most nominations. It is a banner year for foreign directors and illustrates the growing global diversity in Hollywood movie-making.
Losers
Diversity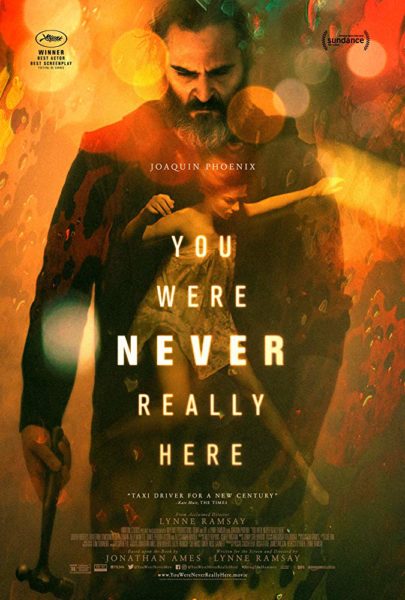 Remember how I just said there is growing diversity in Hollywood? While it certainly is expanding in terms of global reach and recognition of important issues of racial inequality and injustice, the Oscars still remains sadly behind the times in its nominations. Despite the number of great movies directed by women in 2018—You Were Never Really Here, Leave No Trace, Madeline's Madeline, The Kindergarten Teacher—there was only one film directed by a woman, Free Solo, that was nominated for an Oscar. Plus, remember all that controversy around Best Director from last year? Yeah, well, it's all men in the category, again. Also, the acting categories are mostly lacking diversity: Best Actor in a Leading Role has four white guys and Rami Malek, who is of Egyptian descent. It's shocking considering some of the great performances by men and women of different color and nationalities. Frankly, it's unacceptable, and the Oscars have to start progressing forward on this issue in order to remain relevant to our ever-diversifying American population and its global influence.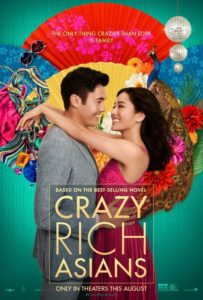 Likewise, 2018 had a movie that seemed to be tailor-made to start smoothing the lack of representation of Asian-Americans in Hollywood. Crazy Rich Asians might have been slightly divisive in its overall reception; but it was a cultural sensation and outperformed many 2018 blockbusters domestically, including Mary Poppins Returns, Bumblebee, and Fantastic Beasts: The Crimes of Grindelwald, to name a few. If the bubbling discontent with Academy hasn't begun on this issue afresh leading up to the event, it inevitably will.
Better Movies on Racial Issues than Green Book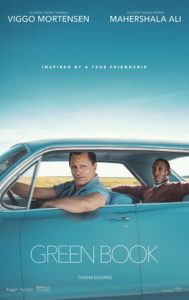 Green Book seems to have hit the sweet spot with Oscar voters, but the movie has divisively attracted the wrong kind of critical attention. Far better choices for movies tackling like themes were released in 2018; and better performances were given by actors, as well. Carlos Lopez Estrada's Blindspotting has a wonderful mixture of humor and pathos and features Daveed Diggs with an Oscar-worthy performance as a man caught up in the complicated morass of modern racial and socioeconomic injustice. Likewise, Boots Riley's Sorry To Bother You is an even more humorous, surrealist take on these issues, and has both Tessa Thompson and Lakeith Stanfield killing it in their respective leading roles.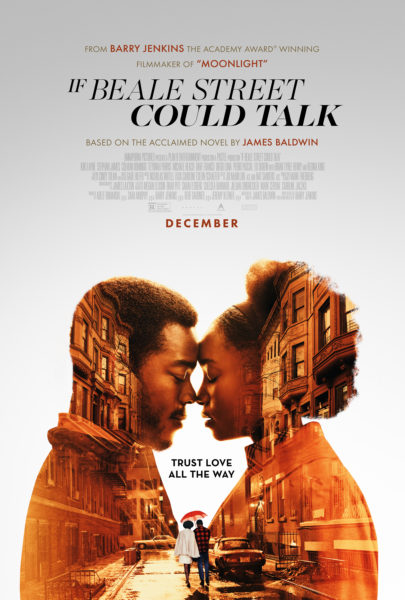 Let's not even get into how If Beale Street Could Talk, directed by Oscar-winner Barry Jenkins, only received three nominations and was shut out of the major categories except for Best Actress in a Supporting Role. It makes little sense how plenty of movies featuring black artists talking about black issues or merely portraying black life positively are not more represented. This year was a great year to celebrate those things. Black Panther will go a long way to making this a greater possibility in the future, but it is tragic considering this year could have been a coup for spotlighting some incredible black filmmakers and stars.
First Reformed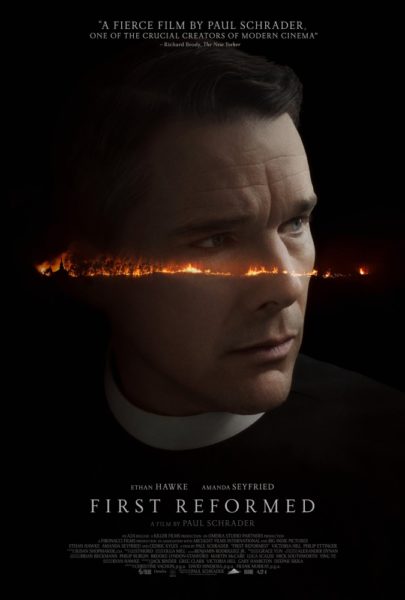 Many people's pick for best movie of 2018. Paul Schrader, a Hollywood legend, doesn't even get a Best Director nomination for his achievement and has been sequestered to a screenplay nomination. Considering the above lament regarding Green Book, the exclusion of First Reformed from any of the major categories seems an utter shame. I mean, c'mon, the movie has the pedigree, that artsy-fartsy feel to it, and a bona fide Hollywood A-list player as the lead actor. Oh yeah, and Ethan Hawke didn't even get nominated! What's the deal, Oscars?
Won't You Be My Neighbor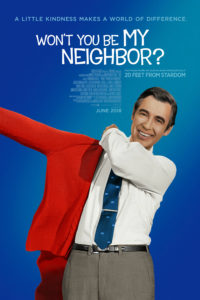 Don't get me wrong, I am rooting for Bing Liu, director of Mind the Gap, but the world should be crestfallen that Morgan Neville's documentary about the late Fred Rogers was completely snubbed. The movie struck an immense chord with audiences and ticked all the boxes necessary for it to carry the day as the best documentary of 2018. There is no evidence the movie was not picked on a technicality, so it is just an egregious oversight. If it was on the shortlist, it would be the frontrunner. As it stands, the movie will hopefully gain more traction and live on when Tom Hanks inevitably gets nominated for an Oscar for his dramatic portrayal of Mr. Rogers in 2019.
Ugh, they leave such a bad taste in my mouth with this one.