One of 2018's critical and audience darlings, Roma has been nominated for ten Academy Awards, including for Best Picture and Best Director. It's a historical event for several reasons, but the biggest reason is probably the nomination of lead Yalitza Aparicio for the Oscar for Best Actress. In an already crowded Oscar field, this is undoubtedly quite an honor for Aparicio; but more than that, it's a big deal for society at large, for three big reasons.
Yalitza Aparicio's presence in an Oscar nominated film like Roma gives a voice to a marginalized people group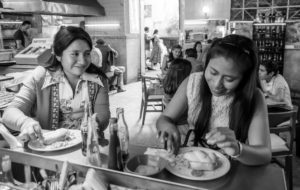 In an interview Roma star Yalitza Aparicio shared she's not sure whether she wants to pursue teaching, which she recently received her degree in, or acting. "Both of them go hand-in-hand," she said. "Both [career paths] are different ways to educate." Aparicio's insightful comments seem like reflections from a seasoned actor discussing her career, but Aparicio is in fact the rising and sudden star of Alfonso Cuáron's latest masterpiece. Aparicio's presence in the film has major implications about representation and equality and whether she decides to keep acting or work as a teacher, we have a lot to learn from her.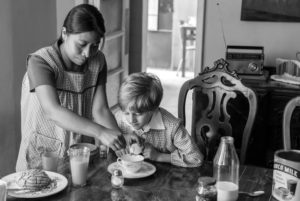 After scouring Mexico for the perfect actress to portray Liboria or "Libo," the live-in domestic worker and nanny who helped raise Cuáron and to whom the film is dedicated, he happened upon Yalitza Aparicio in the small town of Tlaxiaco, a rural region in Oaxaca, Mexico.
Coincidentally, Libo comes from the same region. Aparicio's rise to fame is an inspiring one. She recounts the experience of learning about the casting call from her sister who convinced her she should try out for the role. As she moved from one round of auditions to the next, she became the clear choice for Cleo, the protagonist at the center of the film.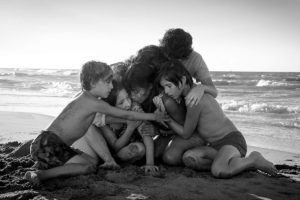 Aparicio is Mixtec, a people group that has faced intense persecution and great difficulty. The recent racist comment from another Mexican soap opera actor is proof of continued tensions between people groups in Mexico. Peppered throughout Cuáron's story is the struggle of left-wing, largely impoverished, rural, and indigenous communities who have been oppressed by the government. Cleo's story is embedded in a larger historical moment – a tumultuous time in Mexico. In the climactic scene in the film, Cuáron depicts the Corpus Christi massacre where 120 student protesters were killed. Assassinations, kidnappings and an overall distrust in the government were common in 20th century Mexico, and Cuáron's representation of that time is juxtaposed with the turmoil going on in the life of his family. Roma is an opportunity to share an honest portrayal of his home.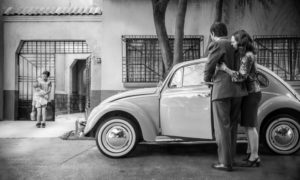 Cleo's character, played by Aparicio, embodies a marginalized group who struggled during the time the movie is set and still struggles today. Cuáron and Aparicio have both voiced that many of the challenges Mexico has historically encountered continue to be a problem in the region. Indigenous people groups currently make up 13% of the population in Mexico and still face much of the same hardship.
Films like Roma afford us the opportunity to learn more about a specific moment in history, but this is also a great film; and great films at their best act as a vehicle for understanding another group's experience of the world.
Noted film critic Roger Ebert captured it best.
When I go to a great movie I can live somebody else's life for a while. I can walk in somebody else's shoes. I can see what it feels like to be a member of a different gender, a different race, a different economic class, to live in a different time, to have a different belief. This is a liberalizing influence on me. It gives me a broader mind. It helps me to join my family of men and women on this planet. It helps me to identify with them.
Aparicio's presence in an Oscar nominated film like Roma and the fact that she has been recognized for her performance by receiving a nomination herself gives a voice to her people's reality and struggle. It gives us a small taste of what life is like for a people group that rarely gets to tell their story, let alone be celebrated and honored.
Aparicio's story empowers the women in her community
For the indigenous population in Mexico as a whole, economic struggles and racism are commonplace, but there's a group that encounters even greater barriers to getting ahead in life: indigenous women. Culturally in America, issues of race and sexism are finally starting to be addressed, but in poverty-stricken parts of Mexico, sexism is not even a conversation.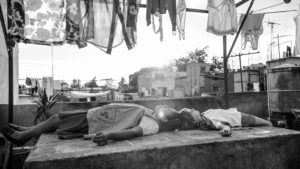 Women have to support women and that's exactly what Aparicio has done. In another interview , Aparicio said her role in the film is a "tribute to the 'invisible women' who hold families together." That was the case for her own family. Her mother was a domestic worker too. She did everything she could to keep their family afloat. Aparicio even drew from her mother's experiences for her role as Cleo. Aparicio remembers helping her mother on her jobs so that she could finish up sooner and get home to her family.
Roma is a story that places women firmly in the center—often suffering at the hands of men. There's a moment in Roma when Sofia (Marina De Tavira), the woman who employs Cleo, tells her, "We are alone. No matter what they tell you, we women are always alone."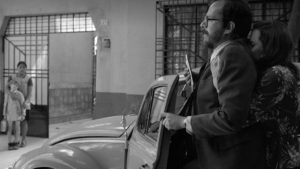 Aparicio has experienced similar hardship in her own life. Her father left their family when she was a teenager, leaving her mother to raise four kids alone. She got her teaching degree to help her family out of poverty and becoming a sudden star hasn't changed her desire to support her mother and siblings back home. Aparicio's mother was her inspiration for the role of Cleo, and her mother has been a role model and a reminder to never give up.
Aparicio settled into the role of Cleo with her community in mind. She has said she hopes to inspire the women back home that they shouldn't give up on their dreams. The young girls in her community have an opportunity to see someone just like them on the big screen. That experience empowers not only the women in her hometown, but all of the young girls out there who have faced racism, sexism, poverty, and suffering at the hands of men.
Aparicio's Best Actress nomination is a small step towards representation and inclusivity in our context too
There's still a lot of work to be done in Hollywood so that women and diverse groups feel represented. There has been greater awareness around racism and sexism in recent years, but it's not uncommon to hear women share stories of abuse and struggle. While this year's Oscar race still failed to recognize great female storytellers, Roma reminds us we are inching along.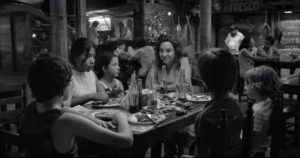 Whether they realize it or not, the Academy has provided an opportunity for more types of people to tell their story on screen by honoring Cuáron and Aparicio. There is a lot to criticize in our society. Many of the structures and systems in place are built on injustice and inequality, but there are moments of breakthrough and we should celebrate them.
Aparicio is not the first indigenous woman to be nominated for an Oscar. Keisha Castle-Hughes, a Maori actor who was nominated for her performance in Whale Rider , set the stage for Aparicio's success. With 16 years between the two performances, there's still a lot of room for growth and we shouldn't be afraid to call out the glaring omissions across people groups and gender. We shouldn't be silent in the face of inequality, but we can also take a moment to recognize the way things are improving and take notice of the way our culture is taking steps forward.
As Christians, we have a unique opportunity and responsibility in times like these. Groups who do not have a voice or platform to share their experiences are image bearers of the God we worship. Championing equal representation for them is an act of justice that reflects the heart of God. Even if that just means celebrating an Oscar nomination for an indigenous woman.