Looking back ten years ago, it is hard to believe some of my favorite directors and actors were starting careers or finally breaking out. 2005 was an exeptional year for debuts of directors who are currently some of the top names in their field or becoming A-list names in Hollywood. Let's take a look back, starting with a diretor who has established himself as one of the best comedy writers and producers only ten years after making his debut.
[divider top="no"]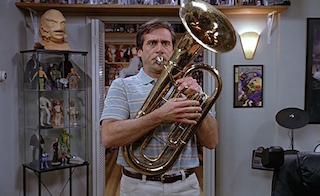 Directed by Judd Apatow
Everyone knows who Judd Apatow is now, however, when he made is debut as a director in 2005 he was only known for his comedic writing on shows like Freaks and Geeks, The Critic, and The Larry Sanders Show. However, his work was a building block for the people he knew in Hollywood and many of the actors in 40-Year-Old Virgin knew him from different comedy venues, shows, and gigs. It's hard to believe that Steve Carrell, Seth Rogen, Jonah Hill, Elizabeth Banks, and Paul Rudd were all still up-and-comers in the industry, but all of them were only a couple years into movie careers or made their debuts in Apatow's movie.
While not considered Apatow's best work, his debut made a big splash and was a sensation in the comedy world and would set up future, better movies. The cadre of actors in his movies, along with Apatow himself, would make some of the most memorable and funny movies of the last ten years; e.g. Superbad, Pineapple Express, Knocked Up, Talladega Nights, Bridesmaids, Trainwreck, and the TV show Girls. We owe much of today's comedy landscape to Apatow and the circle of comedy writers and actors that make up his friends and professional collaborators. Thanks, Judd!
[divider top="no"]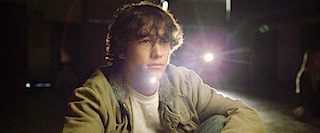 Directed by Rian Johnson
Making his debut in 2005, Johnson's movie Brick debuted at the Sundance Film Festival and won him the Special Grand Jury Prize for Originality. He also took home the Most Promising Director award at the Chicago International Film Festival and many other accolades. Since then, Johnson has been on an upward trajectory with his follow-up The Brothers Bloom, a very underrated movie, and Looper, another highly regarded movie and a movie I still need to catch up with.
What made Brick so great is the original concept of a noir mystery in the style of Bogart in the setting of a high school. What we also know now, that we didn't know then, is the incredible acting ability of Joseph Gordon-Levitt. JGL's breakout was in tandem with Johnson's, and the two of them would meet up 7 years later to film Looper and confirm how great both of them are. It landed Johnson a director's chair for Star Wars: Episode VIII and a spot on Lucasfilm's story team for Episode IX. I would call any career including making Star Wars content to be a successful one.
[divider top="no"]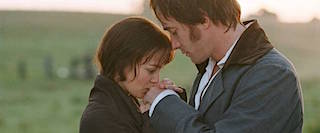 Directed by Joe Wright
Probably one of the lesser known directors of this group, Joe Wright came out of the gate strong with an adaptation of Jane Austen's Pride & Prejudice. Nominated for four Oscars because of its stellar performances, Wright received credit for having deftly managed the talent on display and managing to capture a more modern, yet still of the time, portrayal of the classic novel. It's inventive, fun, charming, and extremely romantic. Even the most hardened of modern "dudes" would get swept up in the interactions of Lizzie and Mr. Darcy and pine for the two of them to wind up together and in love.
Wright would go on from his debut to direct Atonement, another adaptation of a great novel that won an Oscar and was nominated for Best Motion Picture in 2007. While his follow-ups to these first two movies have been tepid (Anna Karenina, The Soloist) to not good at all (Pan), Wright still has a bunch of quality movies under his belt, ensuring him a consistent gig in Hollywood. I, for one, look forward to his next movie as a road to recovery from Pan.
[divider top="no"]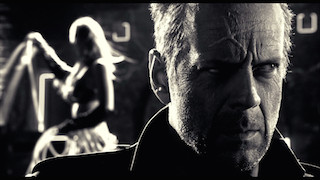 Directed By Frank Miller, Robert Rodriguez, and Quentin Tarantino
Technically, Frank Miller wasn't the only director on this movie. His stylistic sensibilities match up perfectly with grind house enthusiasts Quentin Tarantino and Robert Rodriguez, so he co-directed the movie with them! While Tarantino only directed one scene with Clive Owen and Benicio Del Toro, he has creative input on the project and even lent the some of the swords used in Kill Bill: Vol. 1 to Devon Aoki's character, Miho, to use in her fight scenes.
Miller has gone on to direct only two more movies, 2008's The Spirit and 2014's follow-up to Sin City, A Dame to Kill For, but his contribution to comic book movies is unique and has been adapted with some success. Miller's fabulous storytelling and artistic direction were used for Nolan's Batman movies, as well as 2006's wildly successful 300. However, the comic book aesthetic used for the movie, as well as the noir-style elements, have also been used to essentially "sell" less superior and less well-done movies. Max Payne, The Spirit, Hercules and the sequels to Sin City and 300 all had Miller's direct contribution or imprint but failed to deliver.
It is a bit of a mixed bag for Miller in the director's chair, but we can certainly applaud him for his ground-beaming and unique vision being brought to life successfully in his debut.
[divider top="no"]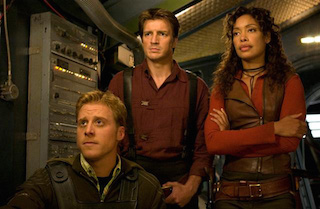 Directed By Joss Whedon
I know this is Joss Whedon's tip of the cap to the fans of Firefly (and a fine tip of the cap it is), but man do I wish these characters were still on TV! Such good characters and a fantastic story with the normal witty, Whedon-esque dialogue, this was Whedon's Avengers before there was The Avengers.
The movie received solid reviews and it showed Whedon's chops to transfer from TV show runner to feature film director. It ushered in great opportunities in Whedon's future with movies like Much Ado About Nothing, Cabin in the Woods, and the aforementioned The Avengers and Age of Ultron. He has yet to make a disappointing movie and even though we don't have his Twitter account at which to lob our movie suggestions, we anticipate his next movie, or anything he does for that matter, with fervor and excitement! We love you Joss!