As spring is hopefully in the air by you, we're budding with new recommendations to shower you with joy and happiness on your small screen this weekend. From new TV to the best in streaming movies, our contributors are here for you. Enjoy our picks and have a happy movie watching weekend everyone!
[divider top="no"]
via Blaine Grimes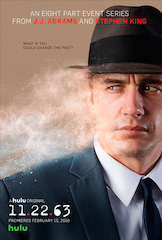 11.22.63 (Hulu) – I have a real soft spot for television adaptations of Stephen King novels. This predisposition, coupled with Hulu's anxiety-inducing week-by-week release approach, means that 11.22.63 is right up my alley. This eight-part miniseries centers around Jake Epping (James Franco), a high school English teacher who, upon discovering a portal that leads him to 1962, travels back in time to prevent the assassination of JFK. The series strays towards melodrama at times, but like the best adaptations of King's work, 11.22.63 is anchored in the source text's rich characterization and ineffable sense of mystery and awe.  And now that all eight episodes are available, your binge-watching can safely commence.
[divider top="no"]
via Mark Wingerter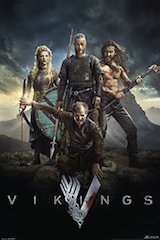 Vikings (Amazon Prime) – Vikings is superb. For being on a channel known primarily for its outrageous conspiracy theory shows, this series could have easily been mediocre. It's fantastic. It's emotional, visceral, bloody, and a thrilling examination of beliefs and how they guide us. It's on par with Game of Thrones, and far more cohesive.
[divider top="no"]
via The Film Avenger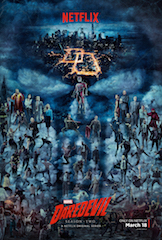 Daredevil Season 2 (Netflix) – The TV journey of The Man Without Fear continues. If you haven't streamed it yet, do it now. It is true that it doesn't outdo the first season, but it's not by much. This season raises the stakes significantly, with Daredevil facing the onslaught of the Punisher and the enigmatic Elektra. Jon Bernthal is very compelling as the Punisher, delivering a very sympathetic performance for someone who could easily be written off as a deranged killer. The Punisher's brutal ethos and Elektra's seductive blurred lines make Daredevil question his own code, making for some interesting exchanges and thematic exploration. What does it mean to be a hero? Is it wrong to kill those that do evil? All these questions pertain directly to the central idea of the Gospels – that even men who commit horrors have been given grace if they accept it.
[divider top="no"]