Make sure that you leap into the last weekend of February by heeding the movie and TV advice of our wonderful contributors. Check out three recommendations from the cream of the streaming services crop and have a happy movie watching weekend everyone!
[divider top="no"]
via JR Forasteros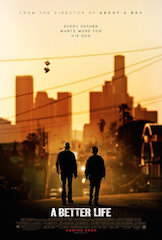 A Better Life (Amazon Prime) – A Better Life puts a human face on the immigration issue at a time this is more important than ever before. Demian Bichir, lately of The Hateful Eight, plays a father who as immigrated illegally to the USA to earn a better life for his son. The film is brutal, illustrating exactly how broken the system is, how impossible it is even for someone who wants to do things legally to succeed. Bichir delivers a staggering, heartbreaking performance.
[divider top="no"]
via Mark Wingerter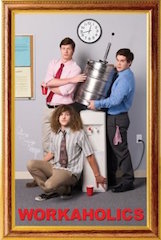 Workaholics (Amazon) – Full disclosure, this isn't for everyone. But Workaholics is great because it's work humor that is most definitely not safe for work. For as often as it goes straight into debased humor, it goes into smart, witty humor that makes you stand back for a moment, look at the work grind and have a good laugh. Try a couple episodes on and see if they fit. If it is your thing, dig in, because these guys know how to do comedy. I love this show.
[divider top="no"]
via The Film Avenger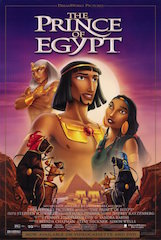 The Prince of Egypt (Netflix) – This film was DreamWorks Animation's first feature, and arguably one of its best. It's a great example of the power of hand-drawn animation when given a good story and a production team that knows how to use the medium. The film, a retelling of the Book of Exodus, is a gorgeous work of art. The character design is wonderful, the animation is fluid and realistic, and the way the shots are laid out is top-notch. Most important of all, there is a feeling of reverence toward the sacred source material throughout the film, unlike Ridley Scott's confounding Exodus: Gods and Kings.
[divider top="no"]