It's feeling like fall, and that means apple cinnamon, pumpkin spice, and leaves falling off trees. It also means staying in and shorter days; giving you more time to get caught up on your streaming queues. If you need some more to watch, our contributors are at the ready with three more recommendations for the month of September.
[divider top="no"]
via The Film Avenger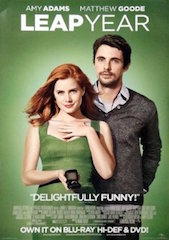 Leap Year (Netflix) – Yes, this is one of those movies where you know what's going to happen just from the trailer. However, this film's charm doesn't come from the destination but the journey. There is such good chemistry between the two leads, Amy Adams and Matthew Goode, that it made me forget about the predictable plot. Moreover, the picturesque setting of the Welsh and Irish countryside makes for some exquisite shots. This is one of the better modern romantic comedies, and one of the few I actually owned before I got married (my wife brought a few with her, of course).
[divider top="no"]
via JR Forasteros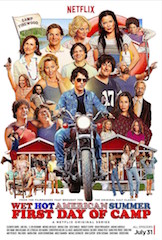 Wet Hot American Summer: First Day of Camp (Netflix) –  Fifteen years ago, a bunch of not-yet-stars made a weird little movie no one saw… for a few years. Amy Pohler, Paul Rudd, Bradley Cooper, Jeanine Gerafolo, Jo LaTruglio and more created an absuridst comedy that asked us to believe these 30-year-olds were celebrating their final day of camp. They make a pact to reunite in 10 years to see how they've all turned out. Now, that entire cast has reassembled, but it's not to find out where they are 10 years later. It's to learn what the very first day of summer camp looks like. First Day of Camp is just as absurd and hilarious as the original film, with some great, surprising new cameos and roles. If you've never seen the original film, start here and work your way forward – everything is on Netflix!
[divider top="no"]
via Mikey Fissel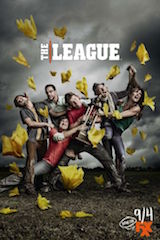 The League (Netflix, Amazon Prime, Hulu) – With the beginning of the football season, it seems only right to submit The League as a show that might be diverting for some of you out there. I am admittedly somewhat hesitant to give it my full endorsement as it does contain language and a number of crude situations and off-color humor, but considering the other things you likely have to choose from on network television, this may still be an upgrade. So, come follow the misadventures of a group of friends who's lives center around a Fantasy Football League and the weird and whacky ways it is incorporated into their daily routines. On one hand, it is a fun look at a non-obvious way of being a part of a community, and on the other, it is a warning for those of us who may get too involved in our online sports competitions every year! The seventh season begins this month, so if you hurry, you can catch up. But, you've been warned.
[divider top="no"]