It's been a devilishly busy week here at Reel World Theology. In order to take it easy after a long week, we hope you can plan on sitting down to a frighteningly fearsome pick from our contributors this weekend. Enjoy the long nights, cooling air, and spooky movies in the comfort of your own home.
[divider top="no"]
via Mark Wingerter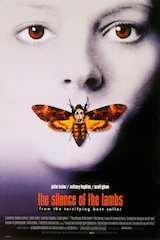 The Silence of the Lambs (Netflix) – I had to recommend this one for October because I thought about the possibility that someone hasn't seen this classic, and it's the quintessential psychological thriller. The examination of the mind of a killer from the mind of another killer gives you chills with substance that stick with you for a long time.
[divider top="no"]
via The Film Avenger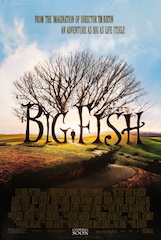 Big Fish (Netflix) – This is one of the most imaginative of Tim Burton's films. Yet at the same time, it is a dramatic departure (literally) from his usual "strange for the sake of strange" fare. It's a curiously beautiful movie that successfully blurs the line between beauty and macabre. All of the actors do an amazing job with the material, particularly Ewan McGregor and Billy Crudup. The story is wonderful in its simplicity and complex in its themes. While the father/son relationship is indeed at the heart of the film, what is truly celebrated is the universal appeal of and connection we share with storytelling.
[divider top="no"]