Happy Friday, everybody! While the weather outside is delightful, your streaming queue may look a little bit frightful. Our fabulous contributors are here to invigorate your weekend and fill it with the best movies and TV from the top streaming services. Check them out and have a happy movie watching weekend everyone!
[divider top="no"]
via Blaine Grimes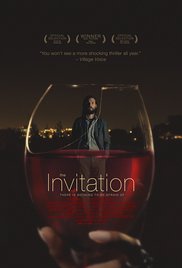 The Invitation (Netflix) – WStarring Logan Marshall-Green as Will–who looks so much like Tom Hardy that I half expected his true identity to be a major plot twist–attends a dinner party of an ex. He knows something strange going on from the party's outset. Eden (Tammy Blanchard), his Ex, and David (Michiel Huisman) are too warm, too friendly given their past. However, Will is struggling to accept and cope with the reasons (shown via intermittent flashbacks) for his divorce, and his increasing suspicion toward his hosts makes us question the motives of the entire group. Everyone is a suspect, including Will.
In an intentionally noticeable sense, The Invitation flirts with other genres. It feels like a horror film in many situations as if the preternatural could appear at any moment. But it also nods to the paranoia films of the 1970s by grounding so much of the narrative in Will's perspective, which may or may not be entirely reliable. At its heart, though, the film has both feet firmly planted in
thriller territory. It's a slow-burner; Kusama's lingering shots down the house's seemingly endless hallways instantiate a sense of claustrophobia; and Theodore Shapiro's brilliant, nerve-wracking score, with its combination of synthesizer-driven motifs (which are reminiscent of The Shining) and physical instruments ( the plucking and tittering of strings), highlights one of the film's primary conceits: the inability to distinguish the artificial, the imagined, from the real. Well worth your time, especially if you love psychological thrillers and horror.
[divider top="no"]
via The Film Avenger
A Boy Named Charlie Brown (Hulu) – The Peanuts Gang returned to the big screen last year in what eventually became one of my favorite films of 2015. Though The Peanuts Movie definitely has its charm and reverence for Charles Schulz's timeless characters, the first Peanuts feature film is still my favorite of all of them. Released in 1969, A Boy Named Charlie Brown has the titular lovable loser competing in a spelling bee – something he might actually be good at. The script, written by Schulz himself, is tight and full of funny moments between the characters (Lucy's physical and psychological examination of Charlie Brown is comedic genius). The film is a portrait of Charlie Brown being who he is, which is very endearing. It's essentially a long-form version of the Peanuts TV specials but clearly made for film. Vince Guaraldi's jazzy soundtrack is embellished with a full orchestra to give it a more "cinematic" feel. If you're looking for something entertaining and witty to watch, with loads of charm, this is definitely your stop!
[divider top="no"]
via Gene Gosewehr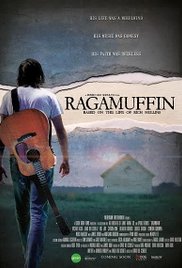 Ragamuffin (Netflix) –  This is what I'm talking about. This is what popular Christian movies should be today. Ragamuffin tells the story of Rich Mullins, famed Christian singer/songwriter and author of "Awesome God". This biography is a wonderful exploration of not only Mullins' music career, but his relationship with his father and how events surrounding that relationship drove him to depression and alcoholism. I am an absolute sucker for stories highlighting the father-son relationship. Whether that be a deep strength in it or deep fractures. Ragamuffin ends up putting both on display while diving headlong into how one's relationship with their father can drastically affect their relationship with THE Father.