The final weekend of summer before school officially kicks off for most the United States. If you're in the mood for one last hurrah before you head back to school, or your kids do, or if it doesn't effect you at all, then settle in with our contributors recommendations this weekend.
[divider top="no"]
via The Film Avenger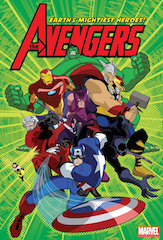 The Avengers: Earth's Mightiest Heroes! – Avengers assemble! This animated TV show was a revelation when it premiered five years ago. It was a near-perfect hybrid of story sources – the Marvel Cinematic Universe, silver age comics stories and the Ultimate comics universe – using the best parts of each. It's a shame that it ended so quickly, but that was primarily due to a change of creative direction after Disney purchased Marvel, rebooting into a show more in tune with the films. But Avengers Assemble, now on Disney XD, pales in comparison to the sophistication of its predecessor.
[divider top="no"]
via JR Forasteros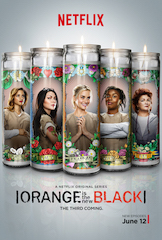 Orange is the New Black – Unquestionably the biggest Netflix original hit, OITNB just launched its third 13-episode season, and this show just keeps getting better and better. A strong subplot of season 3 – possibly the overarching story if there is one, is how religion functions in the lives of the various women of Litchfield Penitentiary. Taking the various women's journeys seriously will reward you with a thoughtful, incisive critique and celebration of religion in all its messy, painful, human glory.
[divider top="no"]
via Laura Fissel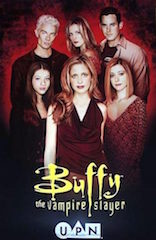 Buffy the Vampire Slayer – 7 seasons long, Buffy is quite the undertaking to begin; however, it is a must for your TV repertoire, whether you grew up with it or not. This show is well-loved for good reason: Whedon takes the freedom he is given to do what we love watching him do: tell interesting stories, push boundaries, make you fall in love with characters until they feel like family. You could probably stop after season 4, but once you tuck in, you'll find it hard to stop. Besides, if you don't endure, you'll miss the musical episode!
[divider top="no"]