This week's new movies are an exercise in polemics. One one side you have the brand-new, much hyped horror movie, The Witch. On the other side, you have the less-hyped but the very positively reviewed movie about the resurrection of Christ, Risen. There is also a new biopic of Jesse Owens' and his participation in the 1936 Olympic Games in Nazi Germany and the New York opening of the Oscar-nominated Embrace of the Serpent, a movie RWT contributor Blaine Grimes has been looking forward to for months! Check out the full list and let us know what you are excited to see this weekend.
[divider top="no"]
Opening In Wide Release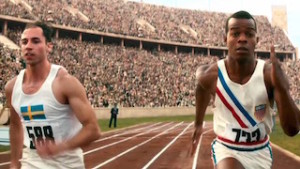 When my wife says she is interested in seeing a movie, I pay attention. A trailer for this movie got her real interested, but she couldn't really put her finger on why. Promising a different type of biopic than the normal life story, Race hones in on Olympic legend Jesse Owens' participation in the 1936 games in Berlin during the rule of Adolph Hitler and the Nazi Party. It will prove to be a fascinating look at the struggle between the Aryan ideology of the Third Reich and their acceptance of an African-American athlete winning multiple gold medals. There has been a lot of controversy about whether Hitler acknowledged Owens at the games, so it will be interesting to see the take the movie has. Check it out if you love history and/or running!
[divider top="no"]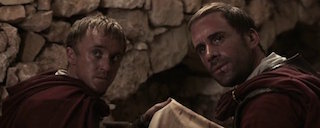 An incredibly interesting project, the movie is directed by Waterworld and Robin Hood: Prince of Thieves director Kevin Reynolds and stars Joseph Fiennes as a Roman Military Tribune and Tom Felton (Draco Malfoy from the Harry Potter movies) as his aide. They are tasked with investigating what happened to Jesus of Nazareth in the weeks following his crucifixion. It looks to be a powerful story of a non-believer confronting the linchpin of the Christian faith, the Resurrection, and early indications are this movie could be a good movie! We'll have a review of this one, so stay tuned for more on this and make sure to check it out.
[divider top="no"]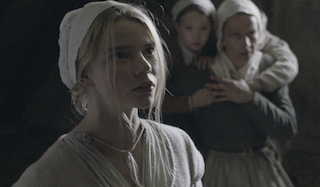 The long-anticipated arrival of the Sundance horror sensation is finally happening! In order to follow up the hysteria of this past week's Deadpool silliness, The Witch is certain to rev up people again with its roots in Puritan America, witchcraft, and faith-infused milieu. Director Robert Eggers spent four years in research for this movie to create a movie that would be equally scary today as it would be to a New Englander in the 17th century. The story is about one family's descent into their own fears and anxieties and how it shakes their faith and unravels their unity. This is sure to be quite the sensation and we will have a review of this movie, as well!
[divider top="no"]
Opening In Limited Release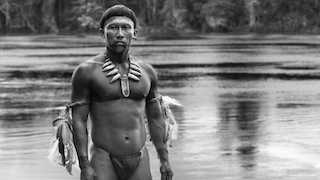 The entry from Colombia to this year's Oscars, it was chosen as one of the nominees for best foreign language film this year. Filled with thematic teasers of faith, cultural dialogue, fear, and death, this historical drama recounts the incursion of Western culture on the indigenous peoples of the Amazon rainforest. Another one we have been hotly anticipating, it only opens in New York this weekend, with the promise of a greater rollout soon. Let's hope this one can make it to some of the smaller metro areas, but if not, I am sure we could see this get picked up by a distributor or streaming service after the Oscars.