Last weekend, we were treated to a couple big releases. We reviewed both Pride and Prejudice and Zombies and Hail, Caesar! and we'll have another one for this weekend's releases! Get psyched, the good movies are starting to make their way into theaters and, before we know it, summer movies season will kick in and tons of highly anticipated movies will make their way to a theater near you. Check out the movies coming out this weekend and let us know what you are excited to see!
[divider top="no"]
Opening In Wide Release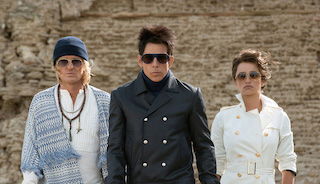 For those of you who may have forgotten how to be ridiculously good looking, Ben Stiller is back with his "Blue Steel" gaze and low-watt wit. The original is a cult classic, and if you are in your 30's, this movie is probably a sacred cow of comedic gold. As much as the original movie is adored, a sequel to this movie seems quite ill-advised. Sure, it returns all your favorites, including Will Ferrell as the crazy-haired Mugatu, and it will certainly make money. Yet, the idea seems tired and too much like a cash grab.
However, don't start u-goog-ilzing this movie just yet! New faces like Kristen Wiig, Penelope Cruz, and even Benedict Cumberbatch could possibly breathe some life into what seemed to have been already worn out by the end of the original Zoolander. Let's just hope David Duchovny shows up to do some more hand-modeling.
[divider top="no"]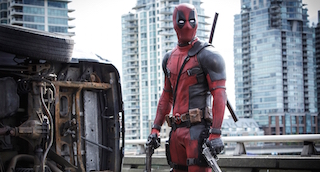 In probably the best and the weirdest Valentine's Day release in recent memory, the "Merc with a Mouth" makes his much-anticipated arrival to the big screen. Besides maybe Gambit, Deadpool has been widely speculated to be getting his own movie for quite awhile. After Ryan Reynolds appeared in X-Men Origins: Wolverine as Wade Wilson, the fervor grew and grew. It only took seven years from when that movie was released to get Reynolds, who has pushed hard for the movie, to reprise the role in a feature-length movie. It looks to be something completely different than what we have gotten from other superhero movies, the R-rating being one of them. Here's to hoping 20th Century Fox was able to do justice to the character and set us up to be hopeful for the Gambit movie, as well.
[divider top="no"]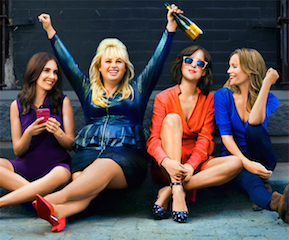 Boasting a funny and talented cast of young women including Dakota Johnson, Rebel Wilson, Jake Lacy, and Damon Wayans Jr., the movie looks like a spiritual successor to Sex and The City, but for a younger generation (also see TV show Girls). This may not be your kind of movie, but it might be something to see as a couple, since the other two movies coming out this weekend really aren't date movie, unless you have a super cool date.