It's September and that means Labor Day weekend has a significant dip in new movies. In fact, there are only two wide releases, one already in theaters, and a limited release already out on VOD and iTunes. Check out our weekly look at new movies and let us know what you are excited to see!
Opening In Wide Release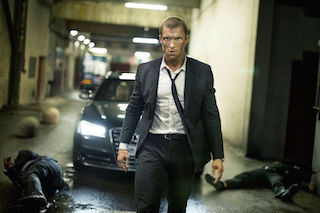 Had anyone even heard this movie was coming out? It has not been getting a lot of hype, and the early reviews are being less than charitable. Billing Ed Skrein as a "fresh personification of the iconic role of Frank Martin", the movie takes place in the south of France and also stars Ray Stevenson (Vlostagg from the Thor movies) and newcomer Loan Chabanol as the femme-fatale Anna. It honestly does not look all the great or different from past sequels of The Transporter and curiously looks like a companion movie to Hitman: Agent 47.
[divider top="no"]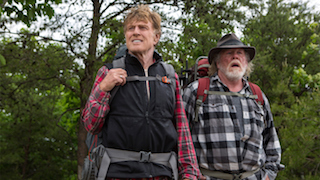 This movie has a spectacular cast; Robert Redford, Nick Nolte, Emma Thompson, Nick Offerman, and Mary Steenburgen, but seems to fall into the same mold as The Best Exotic Marigold Hotel and its sequel The Second Best Exotic Marigold Hotel. It offers up a stellar A-list of great stars that have moved beyond driving a movie and more into a "draw by committee" style movie. Critics have been mixed about it, but most reviews have been middling to low on the movie. Those who have been positive stick to what is drawing people to the movie; the all-star cast. It has been out most of the week, so you could go see it today if you are so inclined.
[divider top="no"]
Opening In Limited Release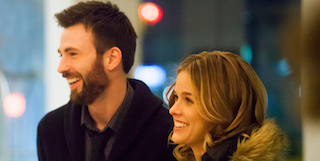 The most notable part of this VOD and iTunes release is it being the directorial debut of Chris Evans aka Captain America. Chris Evans and Alice Eve (Star Trek Into Darkness; Entourage) play two strangers who meet in Manhattan and become closely bonded through a series of dramatic adventures unfold. Sound like a romantic comedY? Well, it is. Not many bigger name critics have seen the movie, but plenty of moviegoers in the VOD market have given it a fairly positive review. I might check this out because of Evans directing, but my heart tells me I would rather see Ex Machina or Mad Max again on iTunes. If you happen to check it out, let us know what you thought of the movie.