After predicting the box office success of Furious 7, I feel on a roll to make another, bolder prediction. This weekend, you have, what I am hoping and thinking, will be the best Sci-FI movie of 2015. Needless to say, I am very excited about this movie and that it also stars two actors featured in the upcoming Star Wars movie. Let us know what you are excited to see this weekend after checking out what releases in theaters.
[divider top="no"]
Opening in Wide Release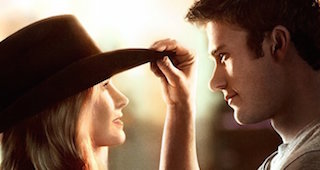 I was somewhat intrigued by this movie because of it starring Scott Eastwood, the son of Clint Eastwood (perhaps you have heard of him?). However, once I watched the trailer I was completely turned off to this movie. First of all, the whole trailer was just Scott Eastwood and co-star Britt Robertson making out and taking off their clothes. Second, the movie is based on the novel by Nicholas Sparks, and the world, much less the savvy movie-going audience, has long since lost interest in Sparks' movie adaptations. They have been getting worse and worse and now seem to have devolved into two attractive young people making out with flashbacks to the past, a common Sparks narrative method. I've spent too many words on this movie.
[divider top="no"]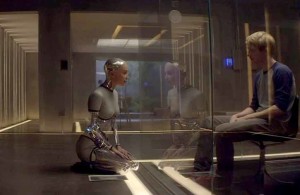 Moving to something that has me much more intrigued, this week's most anticipated release is the new Sci-Fi movie starring Alicia Vikander, Domhnall Gleeson, and Oscar Isaac. Gleeson is a young programmer who is selected for a special program by his reclusive boss played by Isaac. There, he meets the sophisticated female A.I. named Ava (Vikander), and Gleeson must interact and test this new A.I. Early reviews have this pegged as THE Sci-Fi movie of 2015, much like Snowpiercer was in 2014. I'm really excited to see this movie and you can look for a review once this movie finally releases in my area. 
[divider top="no"]
Opening In Limited Release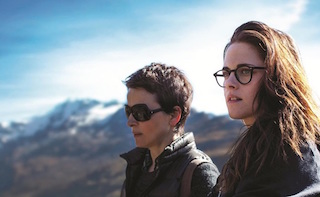 Opening in a limited release this weekend is one the candidates for the Palme d'Or at 2014's Cannes Film Festival. Starring Juliette Binoche (The English Patient and Kieslowski's Three Colors series), Kristen Stewart (you know, from Twilight) and Chole Grace Moretz (Kick-Ass, The Equalizer), it is about an actress taking part in the revival of a play that launched her career 20 years previous. They retreat to Sils Maria, a remote region of the Alps, to rehearse and she meets the woman playing her old part and she hauntingly mirrors her younger self. If it is playing near you I suggest you check it out.
[divider top="no"]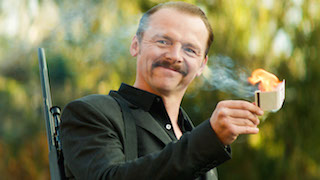 Opening in Limited release, but also available to rent on iTunes before it releases in theaters, this is a new action/comedy starring Simon Pegg (Scotty in the new Star Trek movies and Star Wars nerd). It has not been getting the best initial reviews and that is the only thing that has stopped me from renting this movie and checking it out over the past couple weeks. If you like Simon Pegg, however, this movie has an allegedly fun and funny performance from everyone's favorite Scottish Federation engineer. Check it out on iTunes or see it in theaters and let us know what you thought of this movie.