Valentine's Day weekend can be one of the strangest and most perilous of opening weekends. As to be expected, there are a lot of movies that focus on love and relationships, but it is made very strange by some very controversial material making its way to theaters this weekend. I'm pretty sure you know what movie I am talking about, but if you don't, check out what is opening this weekend and might I suggest seeing Kingsman: The Secret Service?
OPENING IN WIDE RELEASE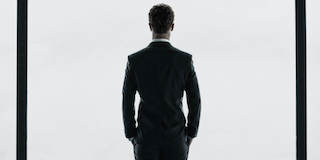 Fifty Shades of Grey – There is a part of me that is immensely scared even to suggest this movie. As an objective reviewer, I have an obligation to let you know this movie is out. As a pastor, I feel an equally strong obligation to warn you that this may be one of the only movies, EVER, where I would say to exercise extreme caution in seeing this movie or recommending any one to go see it. I have not read the books, nor do I really want to, so the warning is hearsay, but from everything I know of the books it is probably not as bad as the hype, but it is probably not very helpful.
All of that being said, from a movie-making standpoint, since it is a film first and is the first movie ever based on fan-fiction. The author, E.L. James, started writing 50 Shades as Twilight fan fiction. It really seems like nothing more than a cash grab because of a rabid fan base (not the first film to do that) and doesn't look to be a promising movie from screen writing to direction of acting.
Anyway, I have spent way too much time on this. It's a movie and it is coming out this weekend…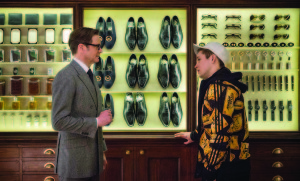 Kingsman: The Secret Service – Considering I just watched Colin Firth in Tinker Tailor Soldier Spy, I'm excited to see him in another spy movie, but not of quite the same mold. Channeling a lot of the old Roger Moore Bond movies, this one seems to have a lot of really great action, as well as a lot of wit. I'm not sure why, but I'm really looking forward to seeing this movie! If you are going to see it this weekend, let us know and what you thought. This just might be the gem of the dreaded dead month that is February.
OPENING IN LIMITED RELEASE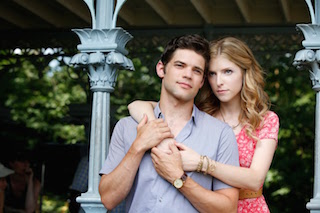 The Last Five Years – A movie based on the musical of the same name, it stars Anna Kendrick as Cathy and Jeremy Jordan as Jamie, a couple that looks back on the last five years of their relationship after it falls apart. Kendrick is obviously the perfect choice for this role, having a large Broadway and musical background, as is Jeremy Jordan with similar experience. It seems like the prefect Valentine's Day weekend movie, so it is worth checking out if your spouse won't go see Kingsman with you.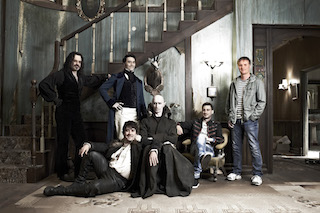 What We Do In The Shadows – Some of the best movies about zombies and vampires over the past couple years have been the movies that play with the genre and delve into more emotional and comedic elements. This movie is the brainchild of Jermaine Clement (The Flight of the Conchords, Rio, The Humourbeasts) and Taika Waititi, his fellow The Humourbeasts member, and it looks to be absolutely brilliant. It follows, documentary style, the lives of four vampires in modern day life, as they struggle with love, paying bills, and night-life in the big city. The trailer had me when the group of vampires meet a group of werewolves and the werewolves curse at them but are quickly reminded by their leader that they are, "werewolves not "swear-wolves". I have GOT to see this movie and if it is in your area I suggest seeing it.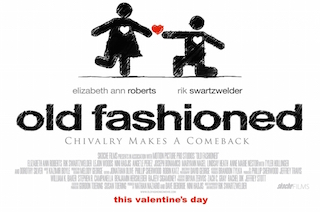 Old Fashioned – This movie is obviously being billed as the "Christian" alternative to seeing Fifty Shades of Grey this weekend, but it is also curiously being billed as an underdog, independent movie about old fashioned romance. Honestly, I don't like the way it is being marketed, but this might be one worth giving a shot if it makes it into your market. I hold out hope that entertainment that is advertising itself as "Christian", and we can debate that labelling all we want, can eventually turn a corner and drop it in favor of making a movie first and then letting its message speak, instead of the other way around. It's not playing very widely, but if it plays well it might make its way to more theaters.