In Theaters Thursday is Reel World Theology's weekly look at new movies hitting the theaters near you this weekend.  We look at all nationwide releases, as well as some select limited releases that are piquing our interest.  Add your own comments or keep the conversation going on Facebook and Twitter and tell us what movies you are looking forward to this weekend!
---
OPENING IN WIDE RELEASE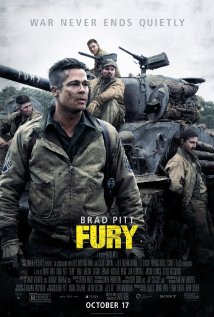 Fury – In an effort to de-throne current #1 Box Office movie, Gone Girl, David Ayer has lined up his World War II tank movie starring Brad Pitt, Shia LeBeouf, Jon Bernthal, Michael Pena, and Logan Lerman.  I'm really excited for this movie and some of the early buzz has been pretty positive.  David Ayer is known for his gritty action (End of Watch and Training Day) and I'm really looking forward to liking this movie a lot more than some of Brad Pitt's more recent movies.  I'm sure he will channel a bit of his performance in Inglorious Basterds, and I'm okay with that.  Let me know what you think of this movie after you see it!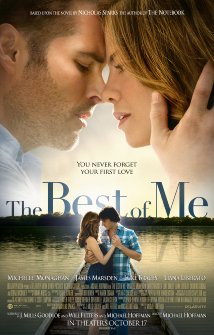 The Best of Me – Remember that scene from Don Jon where Scarlett Johansson goes into a euphoric state over watching the romantic comedy movie?  This could be that movie.  Nicholas Sparks is back at it with another movie about time passing and lost loves, etc. etc..  Not even Cyclops (James Marsden) could save this movie.  Maybe if he blasted someone with his eye beams…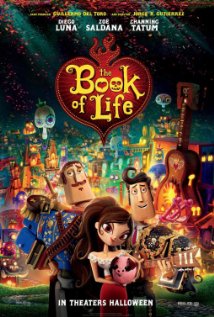 The Book of Life – Animated movies are always kind of hit or miss.  Have I said that before?  Probably.  The visuals based on Dia de los Muertos look really unique and beautiful, but I am not too interested in the premise of the movie.  The trailers make it come off as a competitive love story, but the synopsis paints more of a focus on Manolo (voiced by DIego Luna) and his journey into the land of the dead.  Why this isn't coming out on Halloween Friday is anyone's guess.  Also, the cast of voices is really great, including Ice Cube, Zoe Saldana, and Channing Tatum; to name a few.  Again, I could be surprised.
OPENING IN LIMITED RELEASE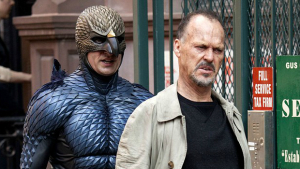 Birdman or (The Unexpected Virtue of Ignorance) – I don't think I have seen a more entertaining trailer this year.  This gets me so pumped up to see this movie and experience the resurgence of Michael Keaton.  It's even a bit meta with a washed up actor (Keaton) trying to revive his career and make a name for himself once again.  I would not call Keaton washed up, but he certainly has taken on some bad roles over the past decade and I'm excited he is back in the saddle in what looks like a high quality movie.  It looks intense, hilarious, beautiful, and mind-blowing good!  Check out the trailer and dare to tell me you don't want to see this.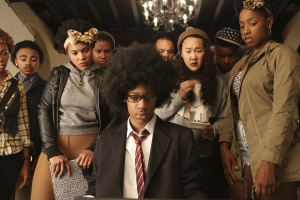 Dear White People – Bound to be somewhat polarizing giving its content, Dear White People is going to be worth your time.  Warm early critical reception and a Special Jury Prize at Sundance has this movie buzzing.  The trailer is hard hitting, a tad-dizzying, but looks hilarious.  Well worth your time if it is in your area and you are looking to be provoked and want a good laugh.
Listen Up Philip – A curious one this film is (why I am talking like Yoda I have no idea).  Not playing well initially with the public, it is doing very well among critics and looks to be a great performance from Schwartzman that rivals his performance in Rushmore.  Schwartzman is an ego-centric, jerkish writer with ambition to be known at the expense of his relationships.  The push and pull is when he wants to flee from the city he lives in to obtain freedom to write and peace of mind.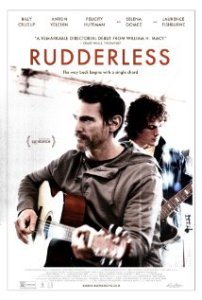 Rudderless – The directorial debut of William H. Macy (Fargo, Boogie Nights, Magnolia), it is a cool story about a dad discovering the music of his deceased son and forming a band with a young man.  Billy Crudup plays Sam, who takes a young musician, Qunetin, under his wing and performs his dead son's music with him. Took my a bit to place that Quentin is played by Anton Yelchin who plays Chekov in the new Star Trek movies!  This looks pretty good and like a feel good story.  So if you like feeling good and wessels, go see this movie!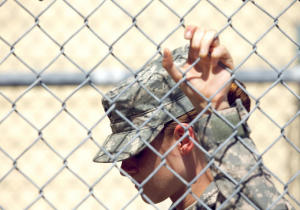 Camp X-Ray – Kristen Stewart (you know, Bella from Twilight) is a young soldier assigned to Guantanamo Bay prison where terrorists and terrorist suspects are detained.  She befriends one of the inmates who has been there for eight years and lots of trouble ensues.  I really like this trailer and the performances look really strong.  This might be a good VOD pickup and I'm interested to see Stewart perform outside of what she is most known for.