While it wasn't a dominant box office weekend, Teenage Mutant Ninja Turtles: Out of the Shadows did very well its opening weekend. This weekend, two movies are looking to cause more turnover at the box office. Warcraft looks poised to do just that. Behind a great young director, a long-tenured franchise, and a passionate fan base, I am positive Warcraft will be #1 this weekend. However, horror movies, regardless of their quality, have a strong box office turnout. James Wan's The Conjuring 2 could potentially be a sleeper to take the box office because of how well the first movie did.
Regardless of the results, it is sure to be a great weekend to get out to the movie theater. This season of movies is one of the most exciting times to dig deeper into the stories we see on screen. So don't hesitate! Get out there and see a movie and see it with a bunch of other people and then talk about it.
[divider top="no"]
Opening In Wide Release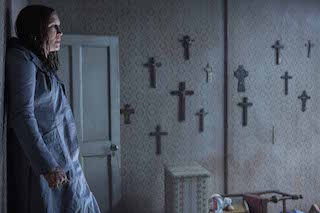 The sequel to the wildly successful and scary The Conjuring, James Wan returns to direct Patrick Wilson and Vera Farmiga as paranormal investigators Ed and Lorraine Warren. This time, the Warrens travel to London to investigate a single mother fearing her daughter's safety in a house filled with evil spirits.
Based on the Warren's investigation of the Enfield Poltergeist, the movie riffs on their case file and the surrounding hysteria of this case that even led to live appearances of the two affected girls on the BBC. There are also rumors this movie will tease a possible third film dealing with the Warren's most famous case, The Amityville Horror. While it might merely be a mention of their case, it's worth getting somewhat excited for a James Wan-directed Amityville Horror.
Make sure to check out the movie and look forward to a review from horror aficionado and co-host of the Don't Split Up! podcast, JR Forasteros.
[divider top="no"]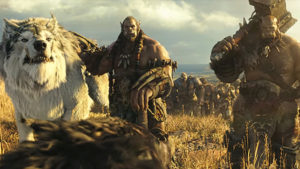 A staple of any 18-35-year-old male's life, Blizzard Entertainment's Warcraft video game franchise revolutionized RTS and RPG games. Now, with decades of built up hype and emotional investment, they release a movie based on the games. With young, up-and-coming director Duncan Jones at the helm, the movie looks to be drawing from the original RTS games' story of the Humans of Azeroth and the Orcs of the alien world of Draenor.
For a full look at why this movie has the potential to be great, read Fizz's Three Reasons to Go See Warcraft.
[divider top="no"]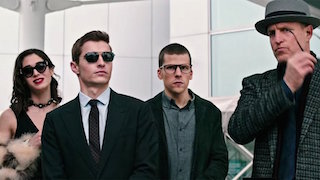 When the original Now You See Me ended up succeeding at the box office, it was a little baffling. Critics were split, but audiences were surprisingly receptive. The movie ended up taking in nearly $120 million. Combining highly-skilled criminals like Ocean's 11 with magicians pulled from Christopher Nolan's The Prestige, it was a thrilling ride and entertaining like a weekend in Las Vegas. With the release of the second movie, the same cast returns with the new addition of Daniel Radcliffe as a tech guru forcing the main cast of magicians, known as "The Four Horseman", to pull off a major heist. It looks pretty entertaining, and it may be just the movie for you if you are not a fan of horror or CGI orcs.
[divider top="no"]
Opening In Limited Release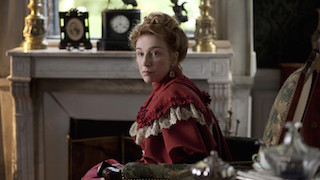 If you've had the opportunity to see The Lobster, this movie may intrigue you a bit more knowing Lea Seydoux, who plays the Leader of the Loners, stars in this movie as Celestine, the eponymous chambermaid. Now the second remake of this story, this is a more direct remake of Luis Bunuel's 1964 movie. While you can see the original adaptation of the 1900 French novel, 1946's Jean Renoir-directed movie, for free on Amazon Prime, Bunuel's movie is more well-known and widely regarded. This version, directed by Benoit Jacquot, looks incredibly interesting and could live up to previous versions. Check it out if it is in your area this weekend.
[divider top="no"]