Spring has sprung and you have reason to be outside enjoying the longer days and warmer weather. So it makes perfect sense for you to stay inside and watch one of our recommendations from our fine contributors. Maybe meet somewhere in the middle? Go outside, enjoy the weather, and then spend the evening watching a movie. Sound good? Okay, great. Now have a happy movie watching weekend!
[divider top="no"]
via The Film Avenger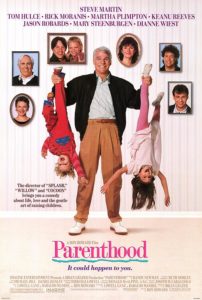 Parenthood (HBO Now) Ron Howard is a very talented filmmaker. Throughout his career, he's made all sorts of films like fantasy epics (Willow) and dramas (A Beautiful Mind). Parenthood is one of my favorites. The story follows several intersecting plot lines involving the Buckman family: children, parents, and grandparents. The film is not only funny but extremely insightful about parenting, and a parent's relationships with their children. It covers the whole gamut of being a parent, and what unconditional love looks like in all stages of life. The entire cast is wonderful, especially Steve Martin, Dianne Wiest and Jason Robards. This film also inspired the outstanding series of the same name, a series my wife and I both loved.
[divider top="no"]
via Josh Crabb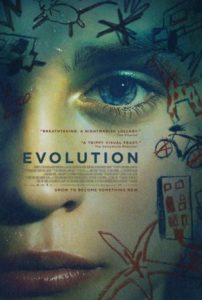 Evolution (Netflix) – A 2015 French Sci-Fi/Horror film, it is in the same vein as Jonathan Glazer's haunting 2013 feature, Under The Skin. Set in a seaside French town, the movie follows a young boy, Nicolas, after he discovers a dead body while swimming in the ocean near the town. What follows is the mystery and creepiness of this town are exposed. The town has only young, middle-school aged boys and their mothers. No young girls or men to be found.
The underwater and seaside shots, as well as the eerie lighting, are beautiful and remind me of an alt-version of the sun-kissed vistas in the 2014 horror movie Spring. Like Under the Skin, it is short on dialogue and long on mystery and suspense. You have absolutely no idea where this movie is going and, to be honest, at the end, you still aren't really sure quite what has taken place. The less you know going in makes the weird, grotesque, and strange moments all the better and creepier.
[divider top="no"]